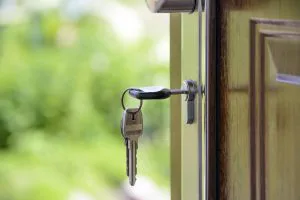 Moving is a process. And even before you think about moving, you needed to go through the home buying or renting process. You might have even been selling at the same time. And whether you're moving across town or across states, you have a lot to plan and a lot to do.
When you've finally done moving, it's a huge relief. And what better way to celebrate your home than with a housewarming party? We've put together a few tips for throwing a shindig to celebrate your home.
Sending Invitations
Even if you're planning a more casual get-together, guests will still appreciate an invitation. You don't have to send out invites through snail mail and include reply cards — a simple email invitation would work just fine! And don't forget to invite your new neighbors! It can be a great time to get to know the people living around you.
Obviously, you need to pick a date before you send out your invitations. We recommend that you give yourself some time to get settled in your home before you throw your house warming. If you get a little behind in unpacking or if your move gets delayed for some reason, you wouldn't want to have to cancel or reschedule your party, too.
Once you do get settled, you can put your full focus on the party instead of juggling planning and unpacking at the same time.
Setting Up a Registry
When you throw a house warming party, your guests may want to bring along a gift, especially if you're buying your very first home! You can register at a number of different stores, like Macy's, Bed Bath and Beyond and Amazon. Add items that you still need and want. Have you always wanted a stand mixer but never had space for it at your old home? That's perfect! Once your party is over, you can always go back to your registry and pick up the remaining things that you still need.
If you already have most of your housewares, you can always recommend other types of items if your guests still want to bring gifts. Wine for your cellar, houseplants, cookbooks and seeds to get a garden started are all thoughtful gifts.
Getting Ready
Once you know approximately how many people will be coming, you can start making the arrangements for your party. Decide if you want a more formal gathering where everyone arrives and leaves at the same time or more of an open house, where friends and family can stop by at any time.
Then, you need to make sure you have enough food and drink for everyone that's coming. If it's summer, consider a fun barbecue! Fire up the grill, fill up some coolers and you're ready to go. Or, put our some tasty hors-d'oeuvres and set up a mini bar for a more formal party.
Finally, before your guests arrive, make sure your home is ready! Since it's a house warming, your guests may want a tour of your entire home. Since you just moved, you shouldn't have too much of a mess to tidy up before the big day comes.
If you're looking to rent in the Central PA area, check out our rental communities or contact us today!