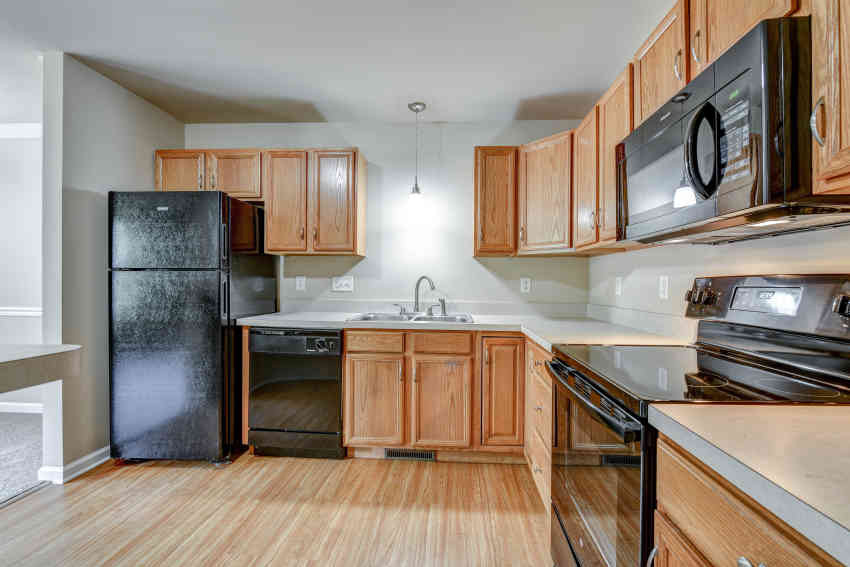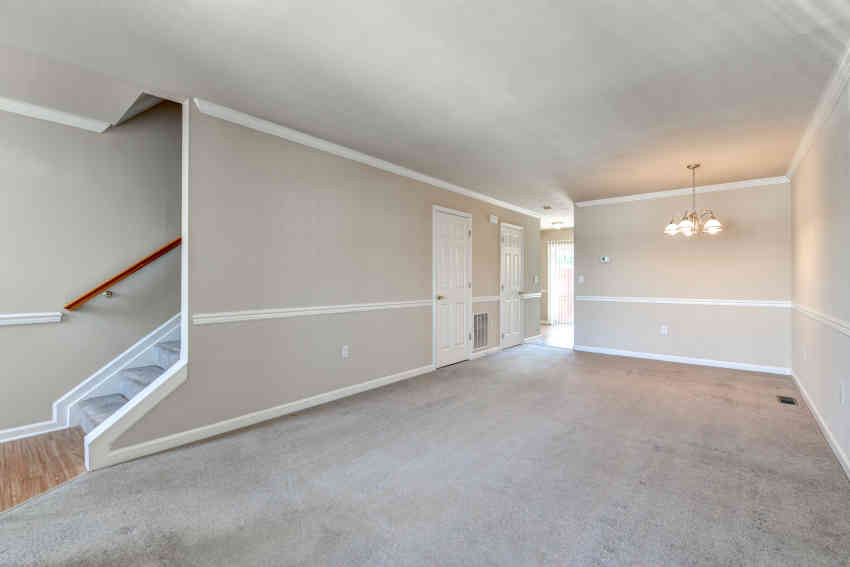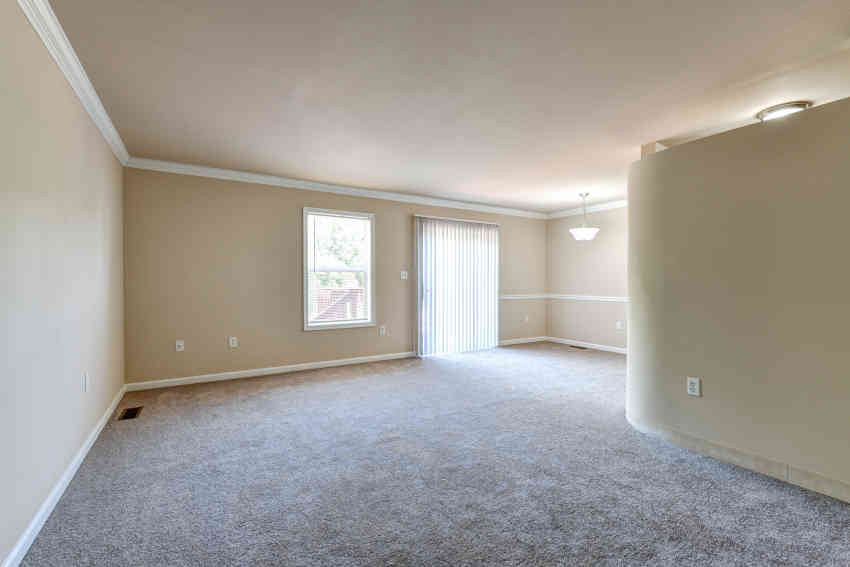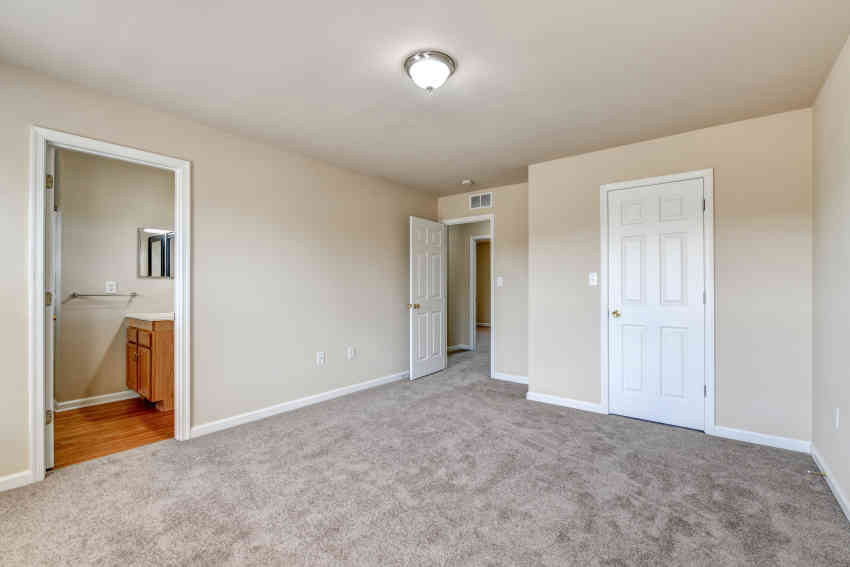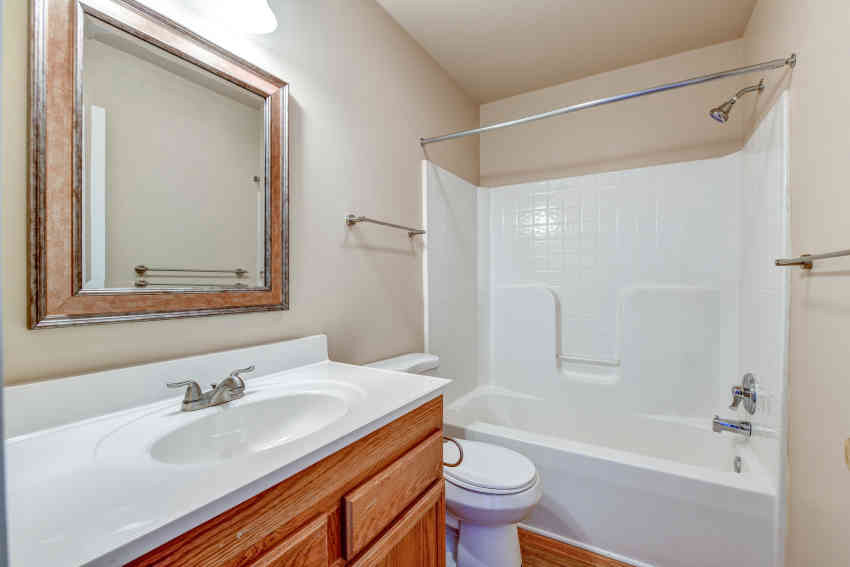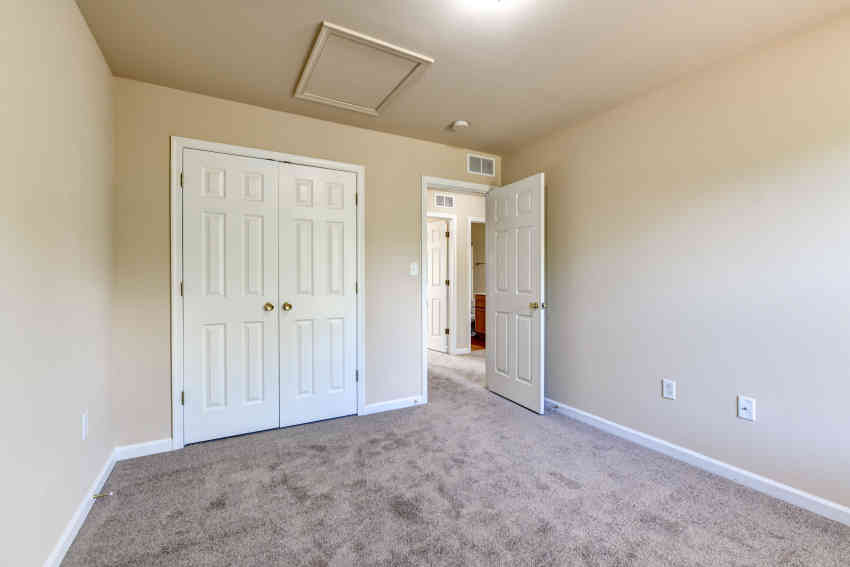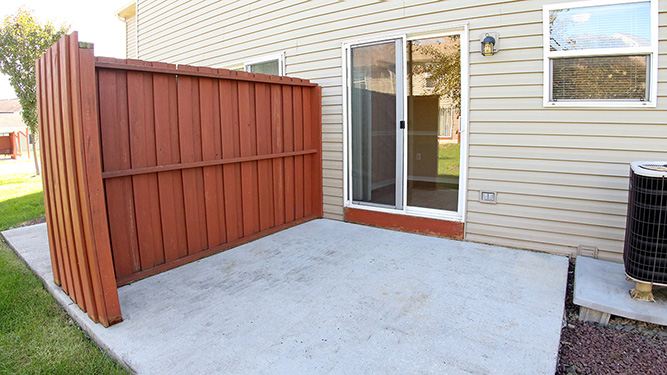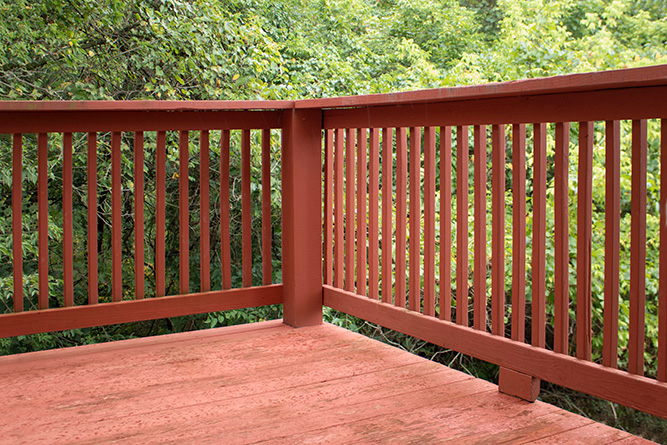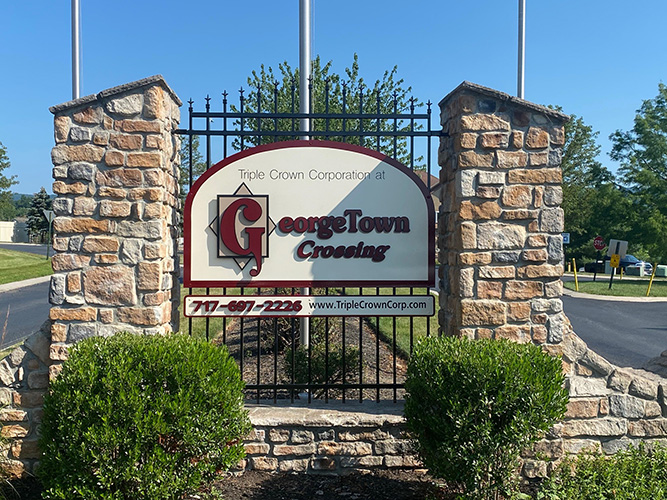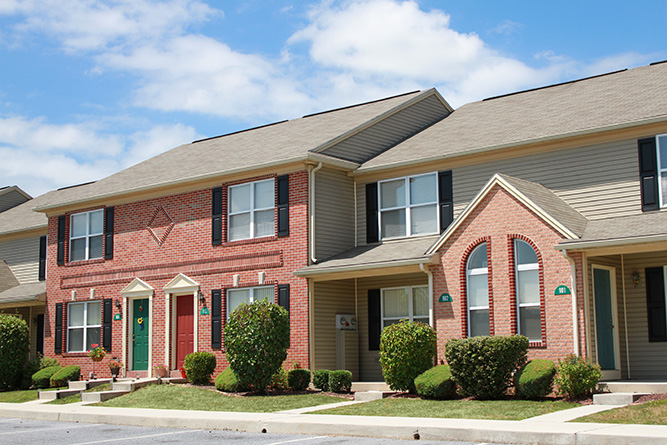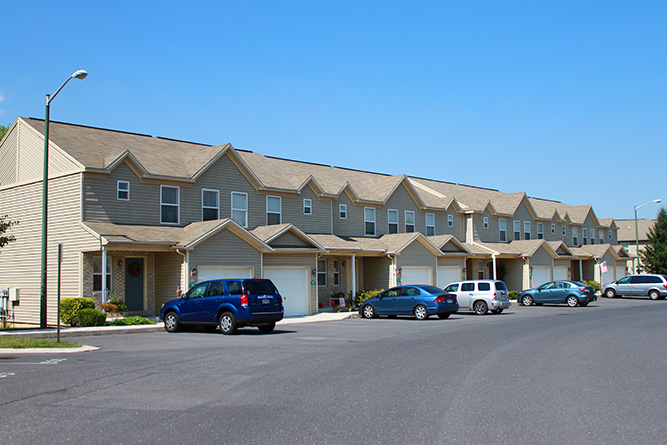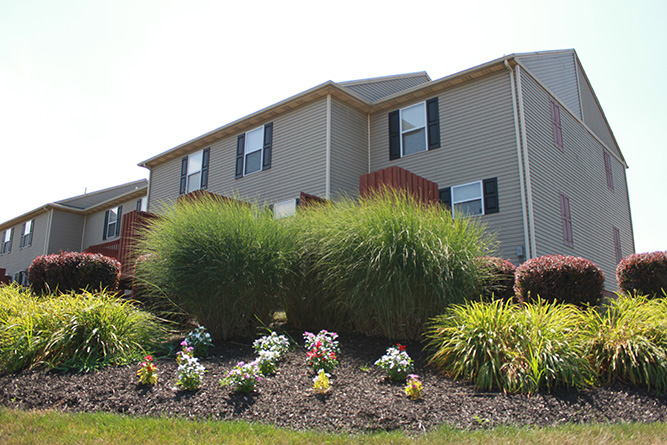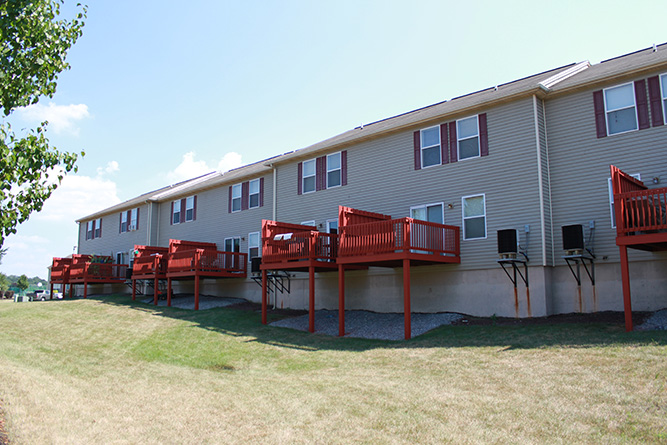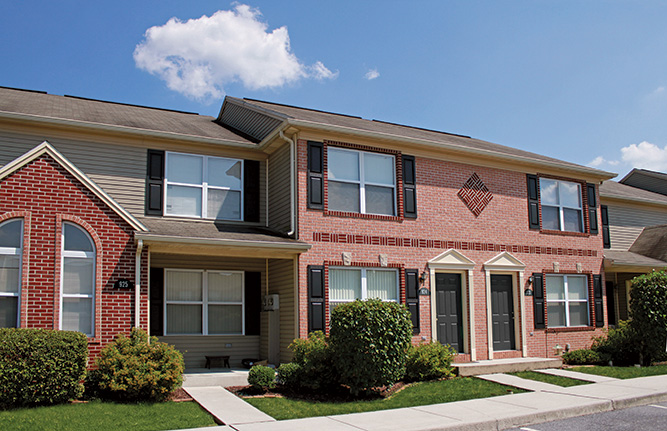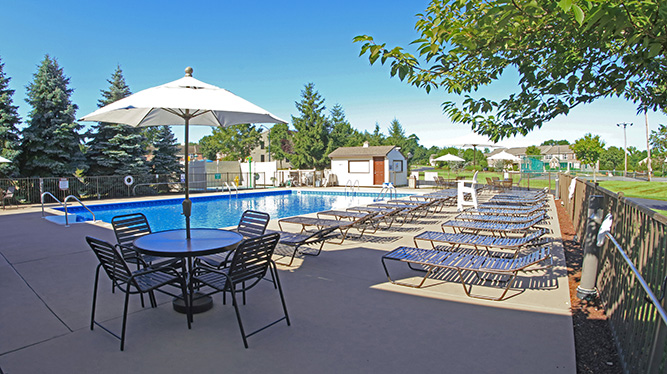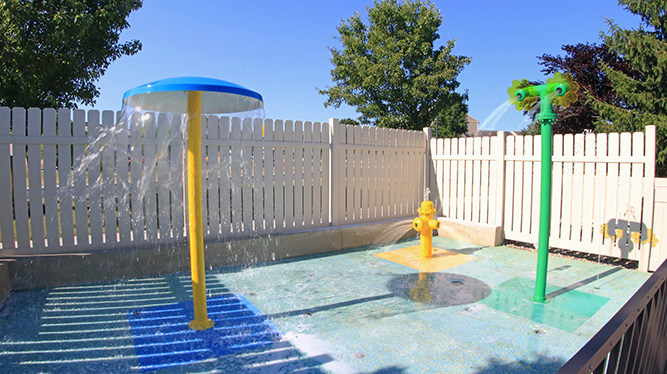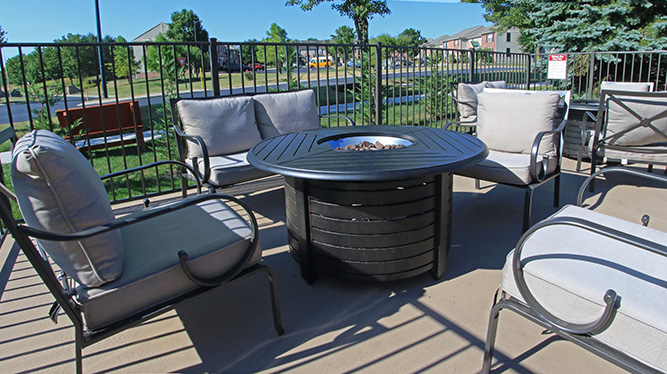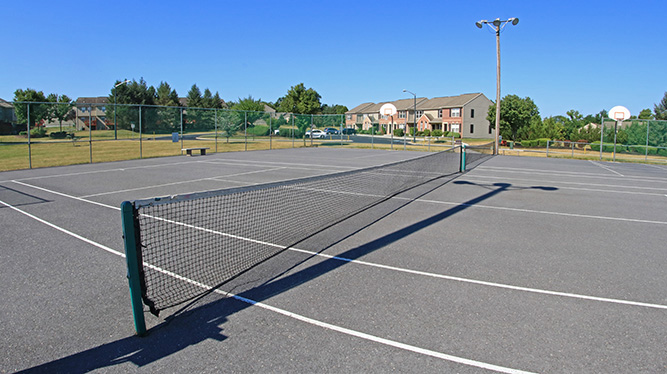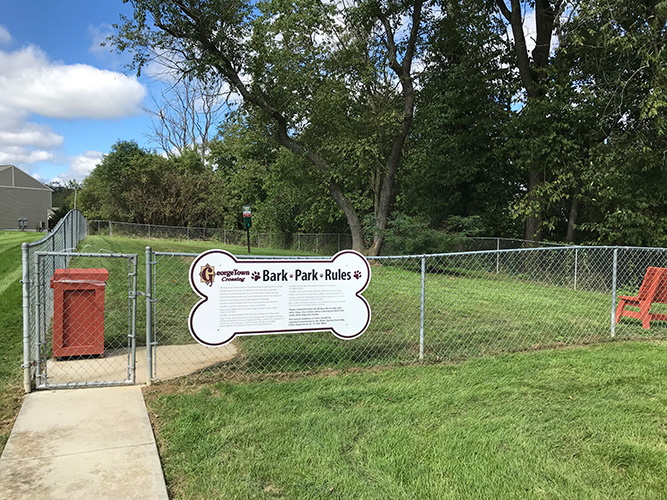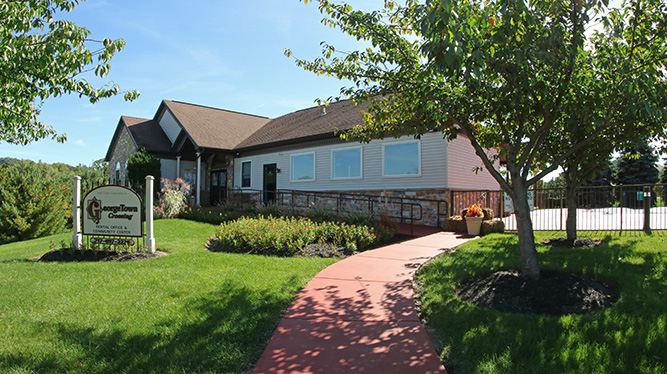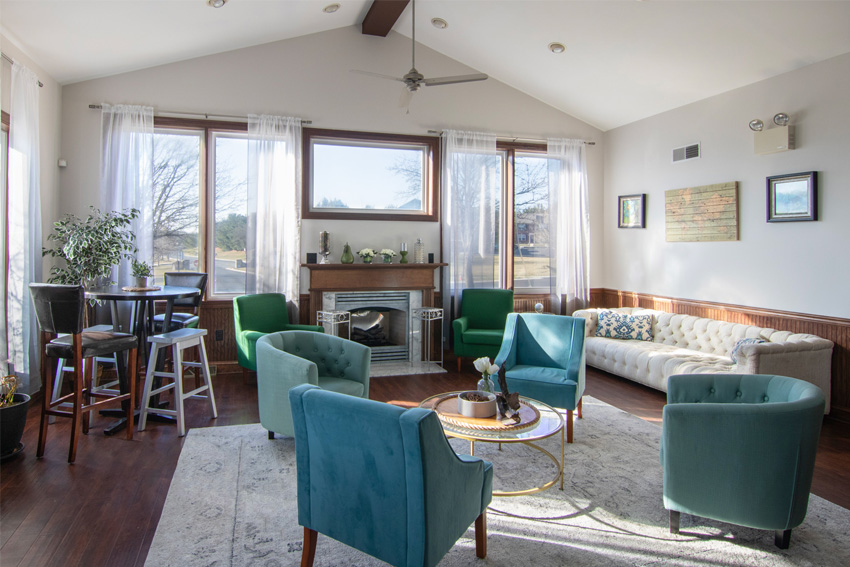 Georgetown Crossing
2 & 3 Bedroom Townhomes
1,088 - 1,432 SF
For those who want a little more with their rental property, consider Georgetown Crossing. This community offers a variety of impressive extras, whether it's entertainment, high-quality design or even a spacious food pantry for the times you get a little too excited at the grocery store. Georgetown Crossing feels like home. 
Read More
Leasing Office Address
100 Georgetown Road, Mechanicsburg, PA 17050
Property Address
100 Georgetown Road, Mechanicsburg, PA 17050
Find your next Rental
Floor Plans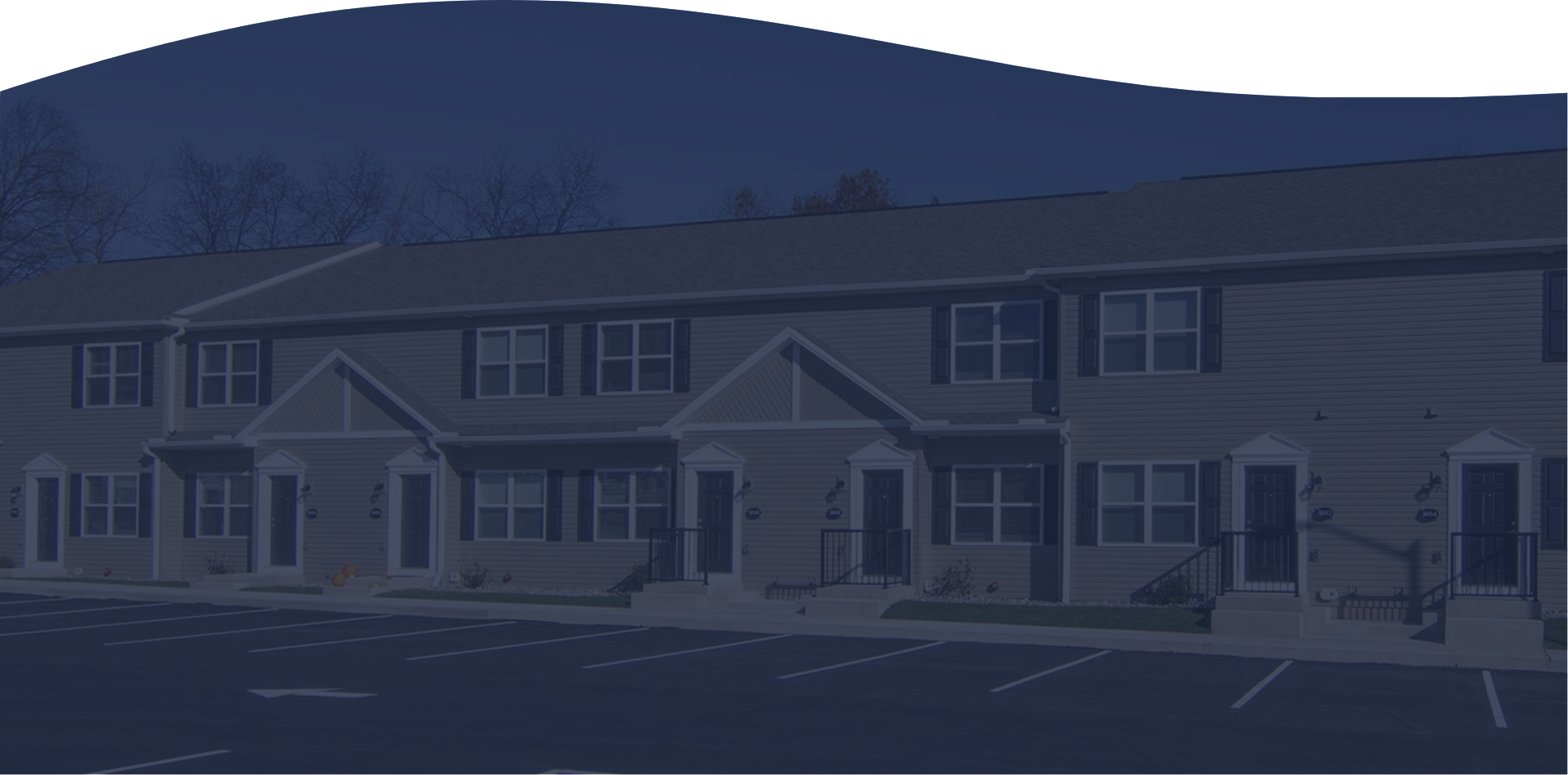 View All Nearby Points Of Interest
Nearby
Places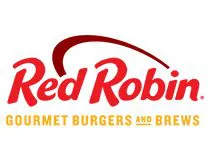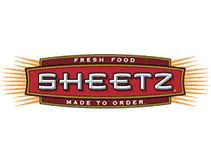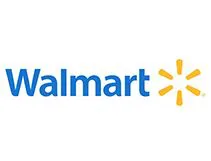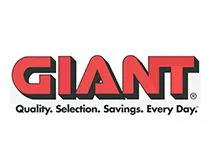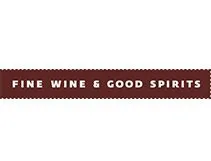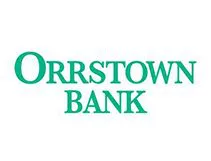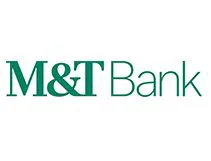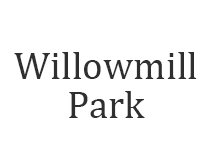 Our Blog
The Latest From Triple Crown Corporation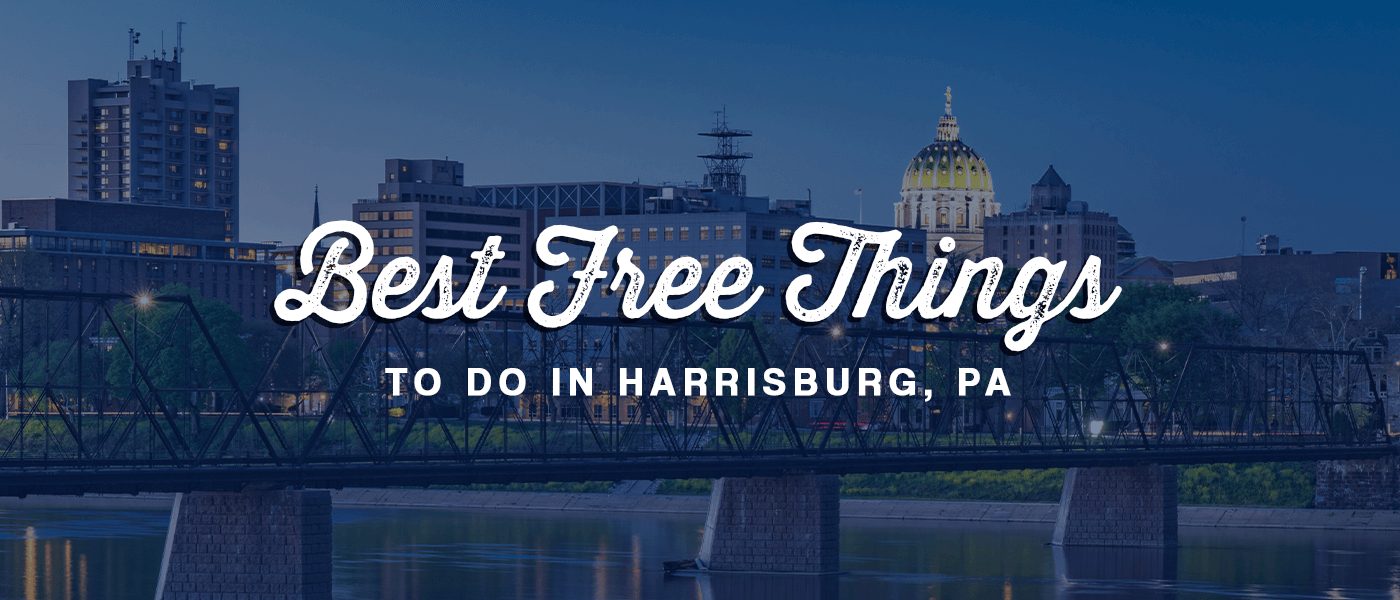 September 11th, 2023
Best Free Things to Do in Harrisburg, PA

August 9th, 2023
Things to Do at the Susquehanna River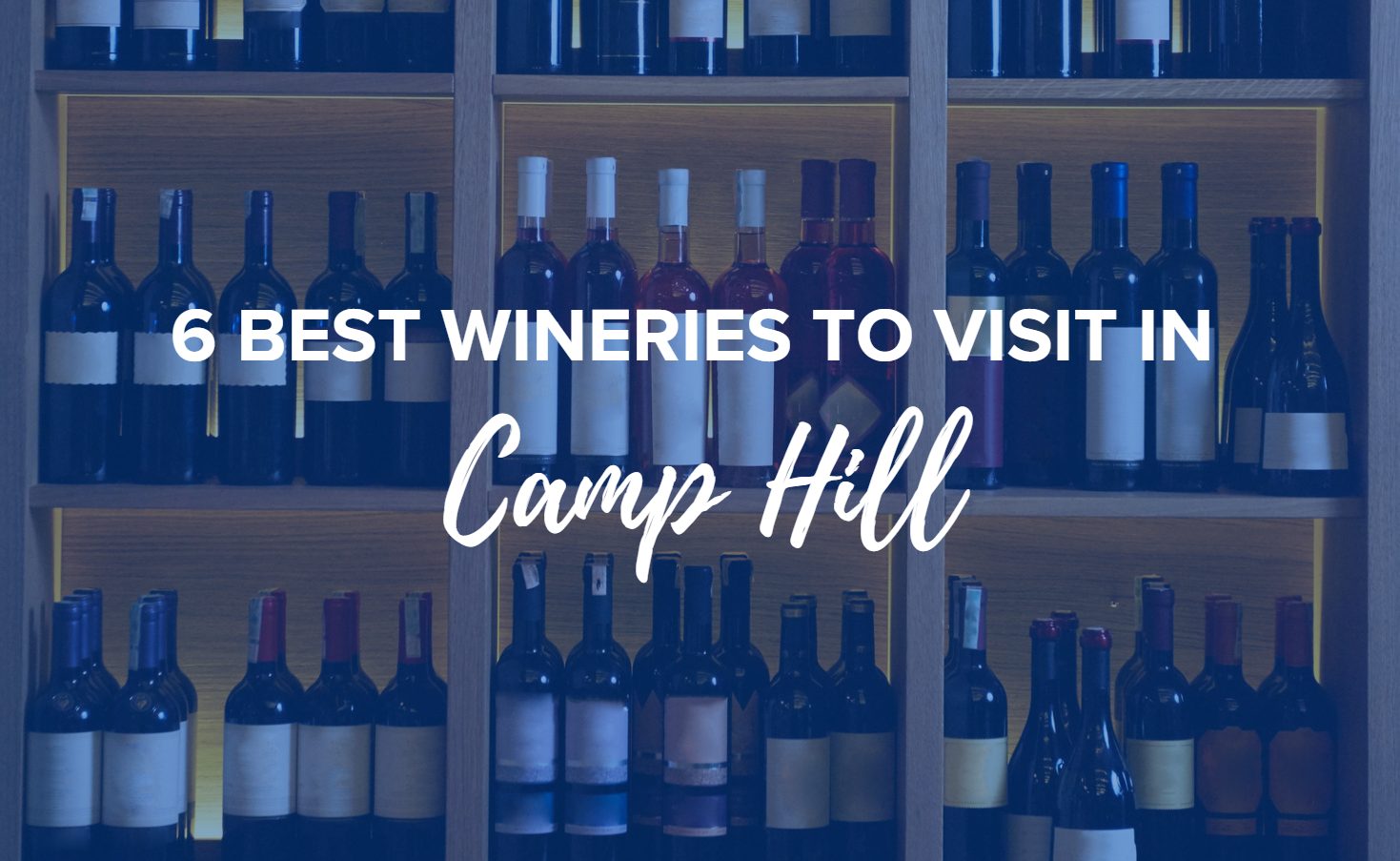 July 12th, 2023
6 Best Wineries to Visit In Camp Hill
If you're looking for Mechanicsburg, PA area rentals for your next home, consider Georgetown Crossing. With terrific amenities, a wonderful location and carefree living, this is the space to entertain and enjoy your life to the fullest. Excellent management, maintenance and service mean you are fully taken care of in your new home, allowing you to focus on your work, hobbies and life.
What Makes Georgetown Crossing Different?
The attractive and modern townhomes that make up the community of Georgetown Crossing offer different floor plans to meet your specific needs. With two and three bedroom homes and 12-month leases (or other options), you can select the home that suits you best.
Some homes have a full, unfinished basement to give you more space and work areas. Others come with a garage, so you can store your car and enjoy greater storage space. Community amenities include a playground, dog park, community pool, sports court, pet spa, clubhouse with a hot spot and fitness center, golf cages, car care center, free video library and more. As of 2016, the pool now includes saltwater, for a unique swimming experience. With so many amenities, there is always something to do, and you'll enjoy the convenience of activities close to your home as well as plenty to explore. Steps from your home, these amenities ensure you have the comfort and convenience you need in a quiet residential area.
Monthly resident events allow you to build a sense of community and get to know others living near you. These events are also a great way to try something new and to have a great time. They ensure there is a true spirit of community at Georgetown Crossing, ready to greet you when you move into your new home.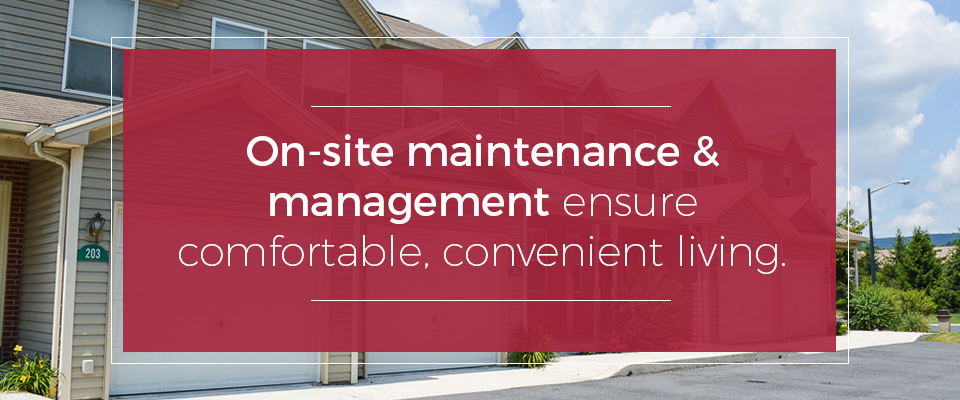 On-site maintenance and management ensure comfortable, convenient living. Common areas are landscaped and cared for on a regular schedule, meaning the surrounding community areas always look great. If you ever need service for your appliances, help is only a quick call away. A network of professional maintenance and repair technicians answers all service calls promptly, courteously and professionally. With Georgetown Crossing, you can focus on living, because maintenance and service are handled for you, saving you time in your busy schedule. Since there is always someone on-site, getting answers or support is fast and simple.
Living in the Mechanicsburg Area
Real estate is famously all about location, location and location. This is another area where Georgetown Crossing excels. Located about two miles away from the Carlisle Pike, RT 114 and I-81, Georgetown Crossing is perfectly situated for easy trips out for shopping. The nearby roadways make your commute simple, and amenities only a short drive away. Nearby convenience stores and some shopping is within walking distance.
Nearby conveniences and amenities are not the only advantages of this location. The Conodoguinet Creek offers opportunities for hiking and recreation, as well as wonderful views. The meandering creek is truly a part of the area's history and presents many green areas to explore. Outdoor enthusiasts can access the creek from multiple spots, perfect for kayaking, swimming and other fun activities. In addition to the creek, other water areas are a short drive away. If you've always wanted to live close to sparkling water or are an avid boater or swimmer, Georgetown Crossing is a great choice for you.
Georgetown Crossing is part of the Cumberland Valley School District. Schools in this area have achieved a number of distinctions. In 2007, the Pennsylvania school district receive accolades for the high numbers of students achieving proficient and advanced scores on annual standardized reading and math tests. According to Pennsylvania Academic Standards, Cumberland Valley School District was one of 87 districts recognized for high performing student achievement.
Georgetown Crossing is also part of Silver Spring Township, located in Mechanicsburg. This area is rich in culture and history. Mechanicsburg was so named in 1828 because of the number of Conestoga Wagon mechanics settling in the region. In the 1800s, the town was a water station for locomotives and trains in the area, which brought business to local factories, lumberyards and other local businesses. Trains still travel through the city today, although at a much smaller rate. A number of museums and historical sites dating back to the region's role in the civil war and the area's contribution to rail history are also available for Georgetown Crossing residents to explore.
Today, Mechanicsburg is known for many attractions, among them Jubilee Day, which is the east coast's longest running and biggest one-day-only street fair. Residents of Georgetown Crossing can attend this big event every year, and may want to since tourists travel from all over the country to attend.
In addition, the town has theaters, spas, movie theaters, antique stores, art galleries, the Whitaker Center for the Science and Arts and more. Residents living in Georgetown Crossing can take advantage of the local Harrisburg Shakespeare Festival, the KIPONA Festival during Labor Day and other local events. Other nearby places of interest include:
Willow Mill Park
Wegmans
Wal-Mart Super Center
Hampden Township Pool
SkyZone Indoor Trampoline Park
State Game Lands
Simmons Creek
Adventure Park
Boyd Big Tree Preservation Area
Susquehanna River
Hiking and Running Trails
The National Civil War Museum
Tuscarora State Forest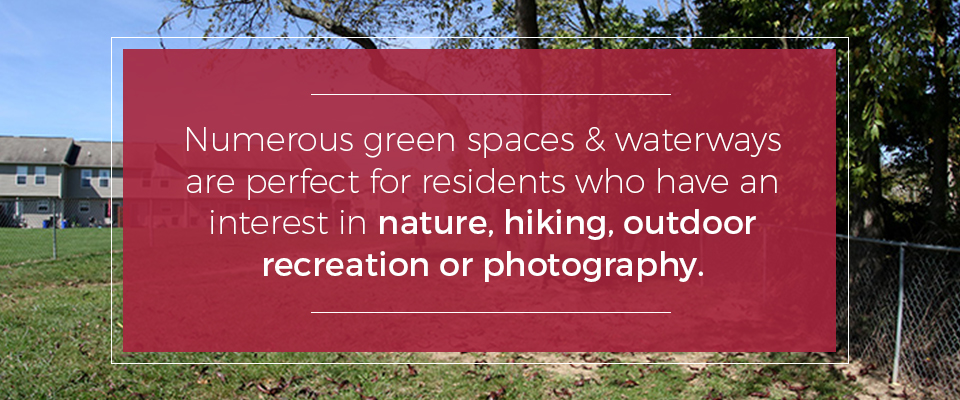 Numerous green spaces and waterways are perfect for residents who have an interest in nature, hiking, outdoor recreation or photography. Imagine living in Georgetown Crossing and being just a short drive away from beautiful vistas, treed areas, hiking and biking trails, creeks, parks and more. Whether you just enjoy relaxing outdoors or want to exercise in the open area, the fresh air of these green spaces is sure to entice you.
Residents of Georgetown Crossing may also want to visit Mechanicsburg's Frankeberger Tavern, the oldest building in the town, the Station Master's House or The Passenger Station. For more historical events and information, the Mechanicsburg Museum Association offers special information and support. As a city of over 8000, Mechanicsburg offers plenty of amenities and local charm.
Mechanicsburg and Cumberland County have been experiencing a strong economy. The unemployment rate in the area is 3.00%, or about half of the 6.00% national average. Job growth in Mechanicsburg is 2.34%, significantly higher than the national 1.18%. This is a terrific time to move into the area. Over the next ten years, Mechanicsburg is set to boom, with an expected job growth of 41.70% over the next decade. If you're moving to Georgetown Crossing, know that there is a local economy with strong long-term growth, creating many employment and business opportunities for local residents.
Health care is an important part of choosing a home, and Georgetown Crossing is close to quality care. Mechanicsburg has 161 doctors and 33 acute care hospitals. Cumberland County ranks fourth out of 67 counties in Pennsylvania when it comes to health factors, which includes clinical care and the social and physical environment. The county also ranks fourth in the state in health outcomes, which includes life satisfaction and life expectancy. Knowing you can find doctors and quality health care in the area is just another advantage of choosing Georgetown Crossing.
A Haven of a Home
Georgetown Crossing is close to employment opportunities, good schools and shopping. The wide-open spaces as well as the waterfront by the creek and green spaces nearby mean you can enjoy the fresh air and exercise opportunities.
However, the townhomes of Georgetown Crossing themselves offer many attractions. Modern, clean lines as well as charm are the hallmarks of these open homes. You'll enjoy the fresh paint and sparkling light fixtures, as well as the plentiful natural light and open spaces in your home. Modern appliances and attractively designed interiors are just waiting for your personal touch.
Attractive details, large closets and plenty of storage space make these carefully maintained and spacious homes ready to move into. Just bring your decorative touches and décor ideas to create a home that is truly yours.
Georgetown Crossing permits dogs, cats and some other pets. Each of the homes has a deck or veranda as well as private entrances. Enjoy the comfort of entering your home easily and privately. Relax outside on your deck or veranda on a summer day or try grilling or entertaining outside while enjoying the fresh air. With Georgetown Crossing, these options are all possible.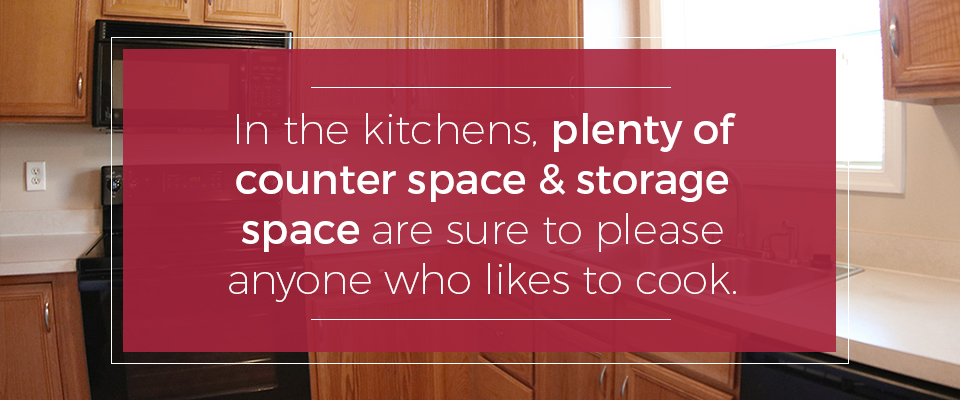 In the kitchens, plenty of counter space and storage space are sure to please anyone who likes to cook. Modern appliances are convenient for those who want to prepare meals in a hurry, while the easy-to-clean floors and countertops ensure your kitchen always looks its best. Wide-open spaces and plenty of light make the kitchen a great place to enjoy a meal, of course.
The bedrooms in Georgetown Crossing offer plenty of space as well as large windows with great views. Master bedrooms and smaller bedrooms offer plenty of closet space as well as easy access to the bathroom, making the morning routine and night routines simple. Since the bedrooms are on the second floor, you enjoy added privacy and comfort.
Bathrooms in Georgetown Crossing homes have a shower/bathtub and space around the sink. Maximized square footage ensures your entire collection of bath and personal products can fit efficiently, allowing you to get ready in the mornings and at night. Bright lighting and soft colors let you enjoy a bright space while laminate floors are easy to keep sparkling.
Living areas in Georgetown Crossing are designed to be spacious and ready for relaxing or entertaining. Comfortable carpeting keeps your feet cozy and comfortable, even in the winter, while sparkling light fixtures create illumination and a point of focus. Generous windows create plenty of light and invite you and your guests to enjoy the view. Window treatments let you exercise maximum control over the ambient lighting and your privacy while the wide spaces in these rooms ensure you can fit your furniture and other possessions comfortably. Whether you want to serve appetizers, watch a movie with friends or curl up with a good book, the living rooms at Georgetown Crossing are stylish enough for entertaining and relaxed enough for a quiet night in, ensuring your home stays versatile for all your needs.
Full-size washers and dryers as well as built-in pantries are just some of the amenities offered in Georgetown Crossing townhomes. Other amenities in each home include:
High Speed Internet
A/C Heating
Ceiling Fans
Wiring for Cable
Decorative Crown Molding
Rooms with Views
Window Coverings
Garbage Disposal
Ice Machine
Eat-In Kitchen
Carpeting
Easy-to-clean Vinyl Flooring
Dining Area
Decorative Mirrors
Dishwasher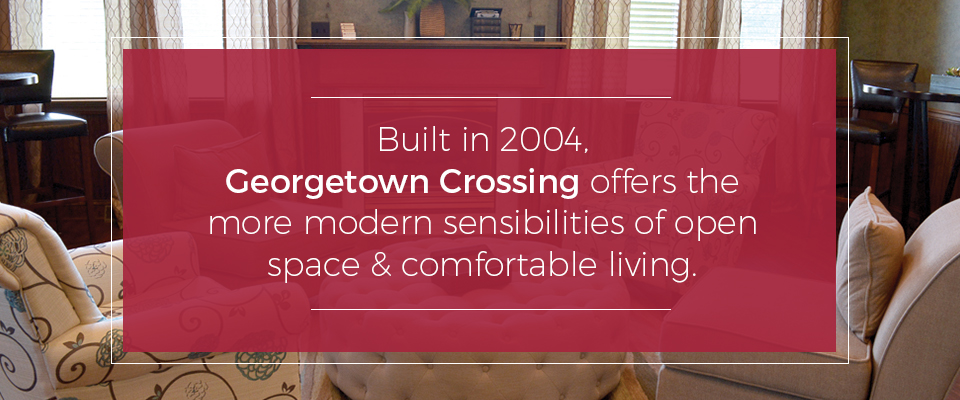 Built in 2004, Georgetown Crossing offers the more modern sensibilities of open space and comfortable living. The design concept centers on the idea of relaxed, convenient living and is created to fit with your lifestyle. Whether you want a quiet space to live, an inviting and welcoming community, a home to entertain in or a home to accommodate your busy lifestyle, Georgetown Crossing may be a good fit. These maintenance-free properties with quality details and comfortable amenities make it easy to prepare meals, relax and live your best life. Small touches, such as decorative mirrors and easy-to-clean surfaces, save you time while A/C heating ensures you stay comfortable all year long.
Georgetown Crossing even makes payment convenient with auto pay and online pay features. If you need service or assistance at any time, you can contact management for courteous and friendly help. With Georgetown Crossing, you can focus on living while we focus on your comfort.
Triple Crown Corporation
Georgetown Crossing is managed by Triple Crown Corporation, a professionally run organization with more than 39 years in the real estate industry. Triple Crown Corporation has been recognized for its array of real estate service, outstanding customer service and the high quality of offerings it provides to clients. Clients rely on Triple Crown Corporation when they're looking for a home, and not just for real estate. We have designed our services to meet the specific needs of our customers, and the Triple Crown Corporation team is always willing to do what it takes to make you feel welcome and supported every step of the way. Choosing a home is a big decision, and our high-quality communities and professional services make that choice a little easier.
If you're considering Georgetown Crossing, check out the homes available or schedule a tour. Seeing really is believing when it comes to this community. The pristine homes, attractive exteriors and well-maintained interiors will captivate you. If you have specific needs, Triple Crown Corporation is happy to listen and to find potential solutions. In addition to Georgetown Crossing, Triple Crown Corporation has other communities for you to consider, so you can find the right fit for your needs.
To learn more about the amenities offered or to move into you own beautiful Georgetown Crossing home, fill out a rental application. Be sure to ask about our rent specials and offers when you visit for a tour and learn more about our pet policies.