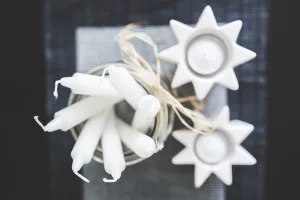 Everyone wants their house to feel like a home. The easiest way to achieve this is to show off your style by personalizing your space. If you're craving something different than what everyone else has, take some inspiration from these eclectic home decorating ideas.
Unique Wall Art
Create a focal point to your room with wall art. A collection of inspirational prints in colorful frames can be a fun way to show off your personality. If you'd rather show off photos, consider displaying them in a unique way. A gallery wall of square black-and-white shots — like these examples from Studio McGee — can look either modern or classic, depending on the frames and mats you choose. If you'd like to embrace the latest eclectic home decorating trends, consider a more modern take on taxidermy with fun deer, rhino, or giraffe busts.
Mix and Match
One of the best features of eclectic home decorating is the ability to blend colors, fabrics, and prints without worrying about whether or not they completely match. The key to pulling off this look is to pick a common theme throughout the pieces, so they tie together. Consider choosing a neutral color such as navy and building from there to incorporate stripes, florals, and other fun patterns.
Unexpected Décor
Another key eclectic home-decorating trend is harnessing creativity about which pieces you choose for your home. Turn an old dresser into a TV stand or paint a wooden stepladder to use as a nightstand.
The possibilities with eclectic home decorating are endless! Find pieces you like and embrace the beauty you create in your space.