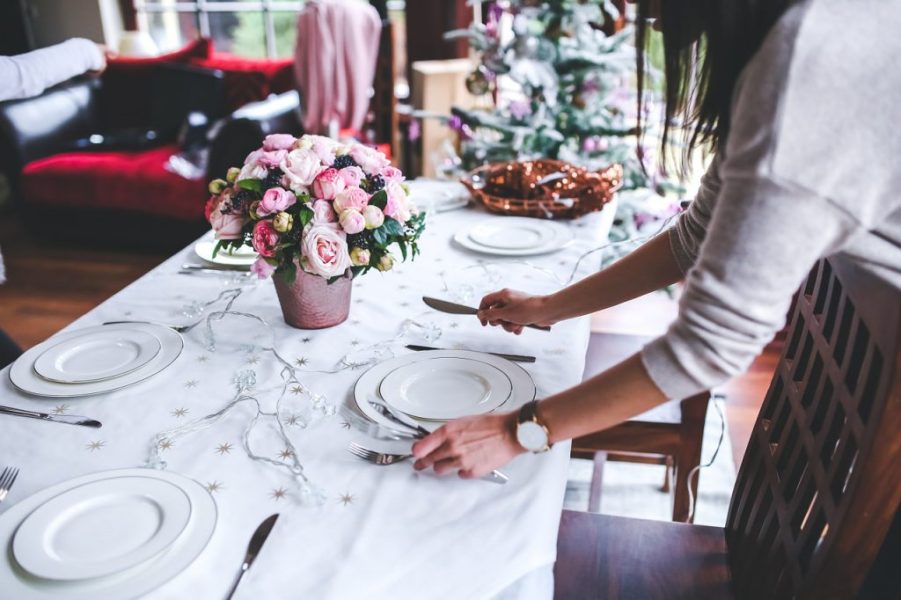 A holiday tablescape holds the place of honor at your table, so of course you want to make sure your centerpiece looks amazing. Here are a few ideas to get you started:
Tuck Decor Items Under a Bell Jar
Pinecones spray-painted gold and silver and covered in tinsel or some precious holiday ornaments from years past look great when they're placed under an old-fashioned glass bell jar.
Group Candles Together
Candles are always a classic holiday decor item. Arrange thick candles of different heights together on a silver or mirrored tray to reflect the light. This look never goes out of style.
Use Lots of Greenery
Greenery is readily available at farmers markets and florists at this time of year. Place multiple branches in a vase, box or other container and arrange them until they look great. Use a thick ribbon in a rich color around the vase or container to give it an extra boost of color. You can also add lilies or other holiday plants to the centerpiece to add more visual interest.
If you'd like a home where you can host a beautiful holiday dinner – complete with a tablescape – visit Triple Crown Corporation to find your stunning new rental. Triple Crown Corp. offers a range of choices with the amenities and locations you are looking for. With more than 39 years of real estate experience, we have the background to help you move into the apartment, townhouse or rental home you've always wanted.