Winter weather can really take its toll on your home and spring is the perfect time to get outside to take care of those much-needed repairs and carry out essential maintenance checks. Here are some areas that you will want to be inspecting before summer arrives: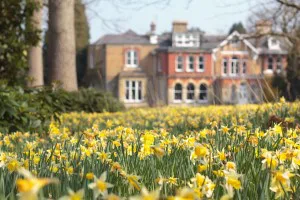 Check for leaking gutters or drains. Summer doesn't mean that the rain is gone but longer stretches of good weather make it easier to prepare your drainage systems for the following winter. Make sure that drains are clear of leaves, that downspouts point away from your house and that there are no cracks in your PVC pipes.
Inspect the roof. Winter storms can loosen and damage sections of your roof, particularly if you have an older home. Look for areas that appear to be cracked, loose, buckling or any areas of missing shingles. If you have a chimney, check for any signs of damage and have the flue cleaned by a certified chimney sweep.
Check for gaps around windows and doors. Keep your electric costs down over the summer by ensuring that you have tight seals around all exterior entry points so that air from your AC doesn't escape.
Organize an HVAC service. Before the summer heat arrives and your AC kicks in, have your heating system serviced by a licensed contractor and make any necessary repairs. Don't forget to change your filters regularly too!
Change your smoke detector batteries. Ensuring that your smoke detectors are functioning correctly could potentially save your life.
Clean out your garbage disposal. While this doesn't necessarily need to be done at this time of the year, this is an area that people often forget about when spring cleaning! Feed a tray of ice cubes into the disposal whilst running cold water can sharpen up the blades and adding some lemon peel gives a lasting fresh scent.