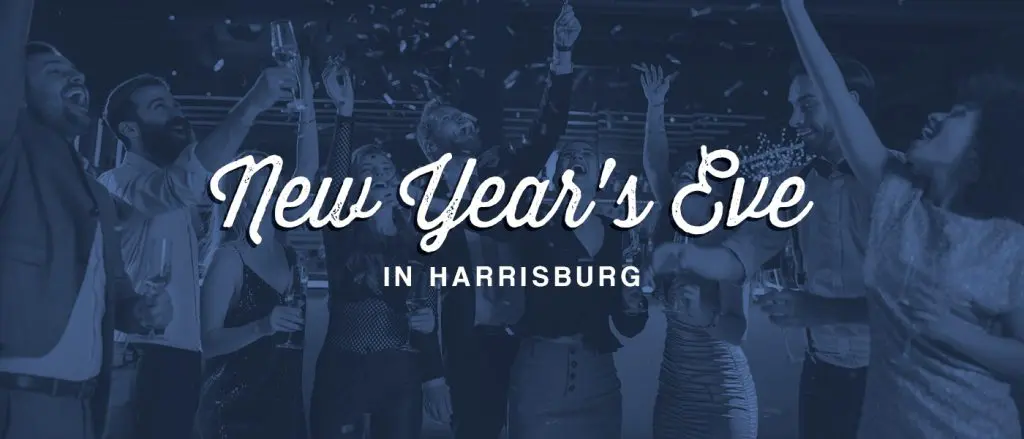 New Year's Eve is a beloved holiday where you gather with your friends or family and reflect on the last year, looking forward to the new one with confidence and excitement. Instead of watching the ball drop on TV or ordering takeout, you may be looking for more unique things to do for New Year's Eve in Harrisburg.
Whether you just moved to the area or want to start new traditions, you can find numerous places to go in central Pennsylvania to celebrate the new year. Learn more about these top five NYE Harrisburg activities so you can start making your plans now.
1. Attend — or Host — a Masquerade Party
The idea of a masquerade is for guests to disguise their identity with a mask to make new friends and show off their creative side. In the past, guests who knew each other would try to guess the person wearing the mask. For New Year's Eve, many guests wear black and gold masks to fit an elegant theme, but you can wear whatever mask you like. As a fun twist, guests might take off their masks after counting down and welcoming the new year with the friends they've met.
Organizations such as The Sunbury Arts Council to the north of Harrisburg sponsor New Year's Eve masquerade parties. Alternatively, you could check the sites of some of your favorite venues in the area to find out where to go for New Year's Eve in Harrisburg. If you can't find a party that seems interesting, you may want to host your own at home — gather an eclectic group of people and see who connects by the end of the night.
2. Watch the Strawberry Drop
New York City may have the glistening ball at Times Square, but Harrisburg boasts the dropping of the giant strawberry every year. The tradition started several decades ago to recognize the Strawberry Square shopping center. After the strawberry drops, there's a small fireworks display in downtown Harrisburg. Additionally, you'll find a family-friendly precelebration show at City Hall with balloons, dancing and fun.
Put on a warm coat and your 2022 glasses, gather your friends and watch the strawberry drop in person on Second Street. To continue the party after midnight, have a themed party back at your place with chocolate-covered strawberries and wine to celebrate.
3. Have a Decade Party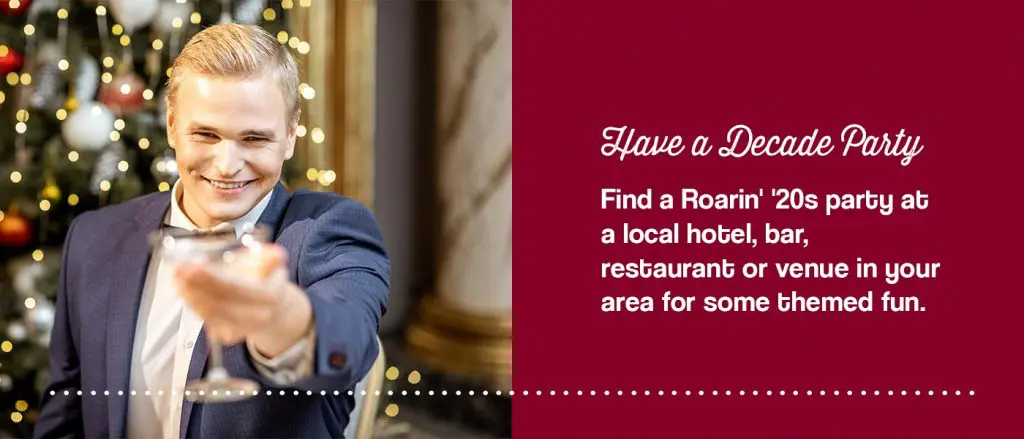 Since we're celebrating the '20s, you may want to have a throwback Roarin' '20s party. The 1920s was an iconic time, where bootleggers, flappers and gangsters met at speakeasies and held private events. The only way a guest could enter was with a secret code, which they would tell the bartender or shopkeeper before being welcomed inside.
Find a Roarin' '20s party at a local hotel, bar, restaurant or venue in your area for some themed fun. Make new friends while dressing up in feathers, sequins and fancy attire as you ring in the new year. Don't hesitate to go all out — after all, when was the last time you attended a Gatsby-esque bash?
Create a similar feel in your own home with feathers, sequins and black and white decor. Send out invitations a few weeks in advance to your friends, and consider giving everyone a password to recite when they arrive. Since they'll most likely be dressing up in 1920s attire, make sure you have a photo-op spot for them to take pictures. Set up a bar area with liquor, beers and wines — you could even hire a bartender to further capture the theme.
4. Celebrate at a Local Establishment
A few local hotels, wineries and amusement parks have New Year's Eve celebrations where you count down and welcome the new year, including:
The Red Lion Hotel: The Red Lion Hotel in Harrisburg is a great place to call home base when you're celebrating New Year's at Hersheypark. Gather a group of friends to join you so you can all make memories. Grab breakfast at the hotel's restaurant the next morning to wrap up your amazing weekend.
Buddy Boy Winery & Vineyard: If you and your loved ones are wine drinkers, you should check out Buddy Boy Winery & Vineyard on New Year's Eve. There'll likely be decorations and live music, so you can hang out during the day before heading to another party at night.
Hersheypark: There are several New Year's Eve events at Hersheypark. This local chocolate-themed amusement park celebrates the new year by raising its famous Hershey Kiss. Through the beginning of January, you can also see the park decorated for the holidays, including bright holiday lights on its famous roller coasters.
5. Go to a Live Show
Harrisburg is home to many entertainment venues, theatres and concert halls. Celebrate the last few hours of the year by attending a live concert, magic show or play. A live show can help lift your spirits and put you in a good mood before the new year starts. An inspiring production may also encourage you to start the new year off on the right foot.
Find out if one of your favorite artists is coming to the Harrisburg area around New Year's Eve. Count down to noon at the Whitaker Center for Science and the Arts, or attend TMI Improv's Last Laughs of 2021 at Gamut Theatre Group. Invite a small group of friends or go by yourself — either way, you'll have a wonderful time.
Find a Rental Community With Triple Crown Corporation
Triple Crown Corporation has a wide selection of rental communities in Harrisburg and the surrounding areas. The new year is an exciting time to move into a new place and explore all that your neighborhood in Pennsylvania has to offer. Celebrate your accomplishments from the past year in your new home and make friends in the process!
For more information or to find a rental community in your desired location, contact us online or call 1-877-TCC-HOME.