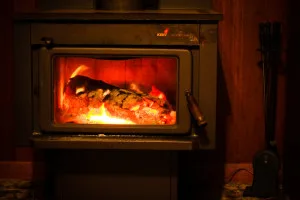 With the winter months and much colder temperatures right around the corner, many homeowners are looking for ways to keep their homes warm that are quick and affordable. Here are 5 easy DIY ways to keep your home warm this winter.
Keep your doors shut. By keeping the doors to unoccupied rooms shut you can prevent cold air from moving throughout your home as well as contain the warm air you have produced.
Use thick Curtains. Having thick curtains will keep your home from losing heat through the windows. If your curtains don't seem to be doing the trick, consider purchasing insulated curtains for the winter.
Move furniture away from radiators and vents. Furniture that is located close to a heat source will absorb much of the heat as well as disrupt the flow of heat throughout your home.
Cover naked floorboards. Bare floors can cause a home to lose heat via the floorboards. Using additional rugs in the winter can help to mitigate this form of heat loss.
Swap your sheets. Ditch your cotton sheets and opt for flannel sheets instead. This simple swap can ensure that you remain toasty while you sleep.