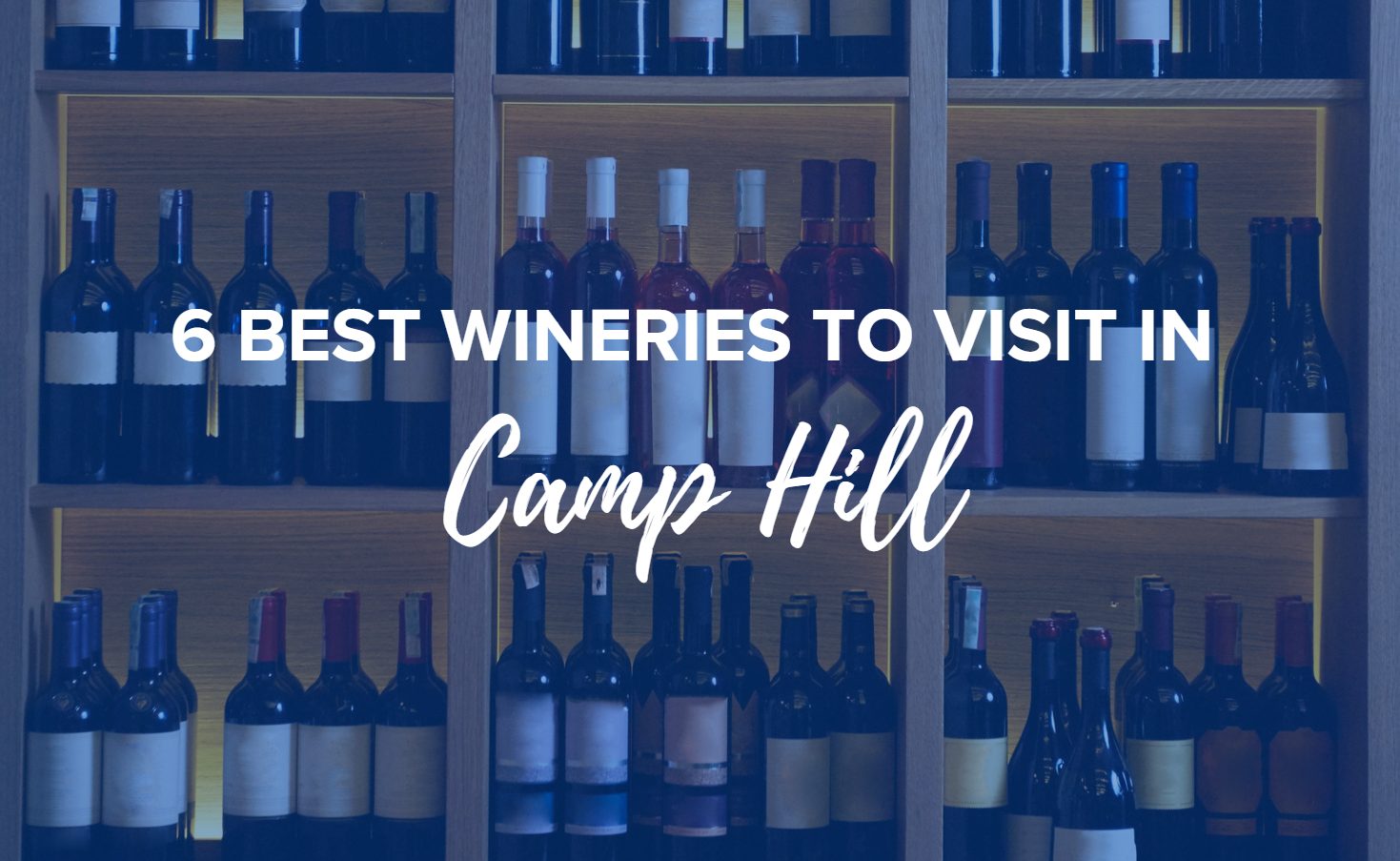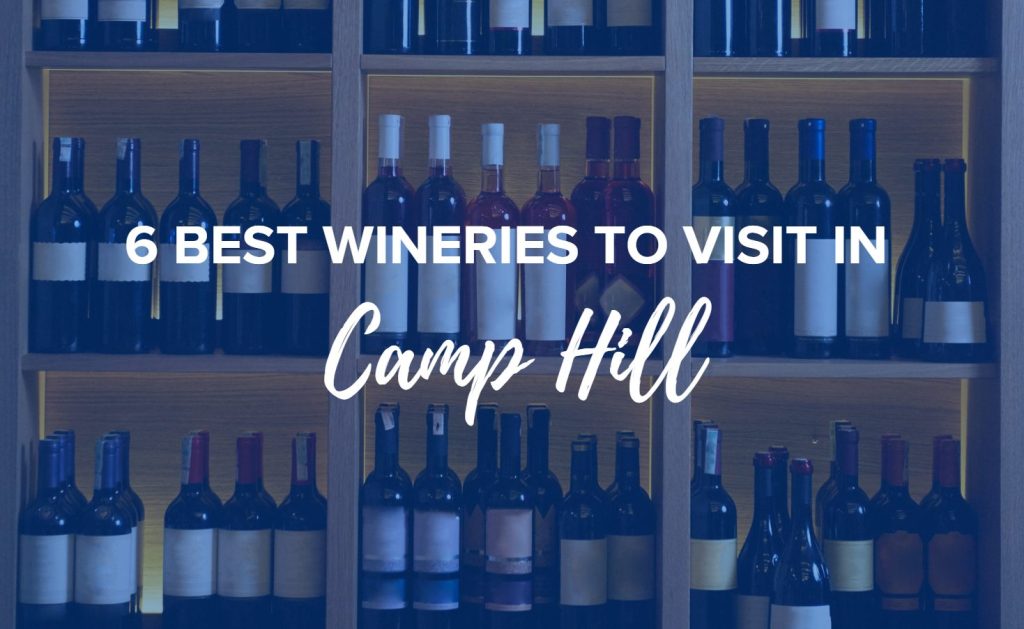 Wine tasting in Camp Hill, Pennsylvania, includes scenic views of the Blue Mountain hills and Susquehanna River. Many farmlands contain histories of family-owned vineyards passed down through generations. Each winery offers a taste of history, and many wineries host fun events like concerts and festivals.
Whether you want to visit or relocate, Cumberland County rests about 30 minutes away from many beautiful vineyards. Choose from any of the following wineries in the area for an enjoyable wine tasting experience.
1. Spring Gate Vineyard
Located close to Camp Hill, Pennsylvania, the Spring Gate Vineyard offers a scenic view of farmland between the rolling hills of Blue Mountain and Lancaster County. The 60 acres contain rich history dating back to the Revolutionary War. The farm has been home to three families since the 1740s and includes beautiful vineyards, orchards, streams and fields.
In 2010, the farm owners started growing wine grapes. Now, you can participate in a wine tasting with various red, white and sparkling wines as a fun event or select from club membership options. The vineyard also hosts music and food truck festivals throughout the year.
2. Nissley Vineyards Winery
Surrounded by an 18th-century mill and a winding creek, the Nissley Vineyards Winery offers an elegant retreat. The 300 acres consist of a stone-arch winery, the Winery Estate and 30 acres of vineyards. Nissley Vineyards began growing grapes began in 1977, and today's 14 grape varieties produce award-winning, quality wines across state and international competitions.
The 30 Nissley wines varies from dry to sweet. Some delicious ingredients include Labrusca grapes, French-hybrid grapes, Vinifera, apples, raspberries and cherries. Explore for a day or attend one of the many events like summer festivals and workshops.
3. Grandview Vineyard
In the rolling hilling of Mount Joy, the Grandview Vineyard offers a beautiful place to explore. Located near Camp Hill, Pennsylvania, Larry Kennel began making wine on his homestead as a hobby in 2009. He started by harvesting roadside elderberries and wineberries to make his dry specialties.
Today the Kennel family grows premium Vinifera, Chardonnay, Cabernet Sauvignon, Merlot and more. Taste the best of Pennsylvania wine in the tasting room or at one of the onsite gatherings. A wine club offers access to the quarterly packages, complimentary tastings, member events, tiered discounts and access to pre-release wines.
4. Buddy Boy Winery and Restaurant
The Buddy Boy Winery and Restaurant offers a rustic environment for dining and drinking. This vineyard started as an apple orchard in 1964 for picking fruit and making cider. From 2010 to 2012, the orchard transformed into a beautiful grape vineyard hosting many weddings and parties with dining attached.
Sip a homegrown glass of wine in the restaurant, or enjoy refreshing cocktails and beers. If you're hungry, pair your drink with an artisan pizza made in a brick wood-burning oven.
5. Cassel Vineyards of Hershey
Over the Susquehanna River, the Cassel Vineyards of Hershey provide a beautiful escape only 30 minutes from Camp Hill, Pennsylvania. In 1903, the Cassel Family brothers began harvesting high-quality grapes on south-central Pennsylvania land. The 135 acres of the farm now produce Chambourcin, Vidal Blanc, Cabernet Franc, Concord, chardonnay and Niagara grapes.
Sit on the deck and share a bottle of roses, reds, ports or cider options. You'll also see many unique animals like peacocks, guineas, foals and mares grazing along the picturesque hillside. Visit during a festival for dancing, live music and food trucks.
6. Winery at the Long Shot Farm
Past Camp Hill in Carlisle, the Long Shot Farm offers the ideal scenery for relaxing. This family-owned and renovated historic barn dates back to the early 1800s. In 1997, the Weyant family began selling wines from seven varieties of harvested grapes and locally sourced fruits from the Cumberland Valley.
Take a glance at the wine production area of the historic barn. Wine tasting takes place on the upper level and opens to a deck overlooking the farm pond and vineyard. Enjoy a drink during events like a book club, painting, trivia and concerts.
Tour Homes Near Wineries in Camp Hill, Pennsylvania
Living near vineyards offers a beautiful nature escape where you'll enjoy sipping from locally crafted specialties. If you're looking to rent a home near wineries in Camp Hill, Pennsylvania, trust Triple Crown Corporation. We help you find your dream oasis for the best value available.
Your home located near scenic vineyards and wineries awaits. Contact us online to get started!