Friendsgiving is growing in popularity. Friends come together around or even on Thanksgiving for a number of reasons. They may all live too far from family to make the trip home on Thanksgiving Day, or celebrate a second Thanksgiving meal so they can celebrate with both friends and family.
If you're thinking about hosting or planning a Friendsgiving dinner, you have a few things to think about. Planning any party can take some time, but Friendsgiving is a little more special. Here's some of our best advice for putting together an amazing Friendsgiving get-together this fall.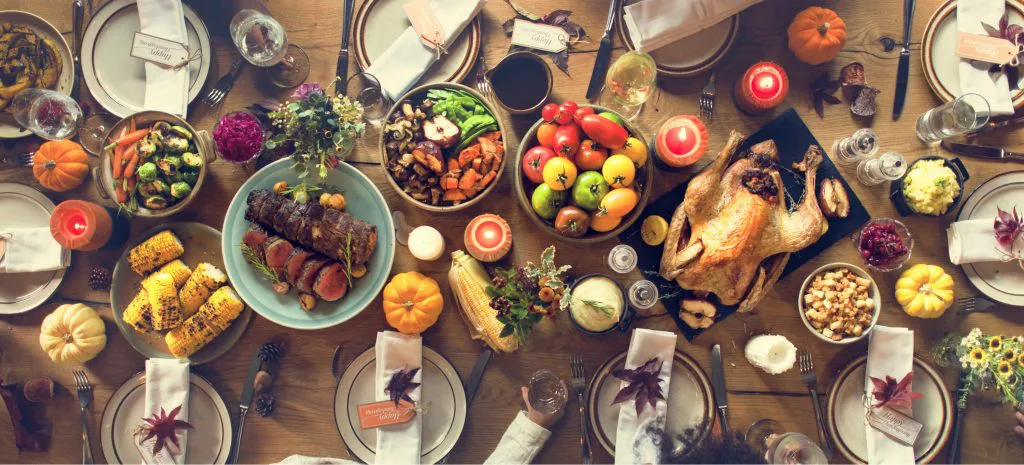 Picking the Host
Finding one of your friends to host this party can get a little complicated. You need to choose someone who enjoys hosting and also has the space to accommodate everyone who's attending. Your friend who loves having parties but lives in a small apartment or your friend with a beautiful kitchen but doesn't like having company aren't good picks.
If you think Friendsgiving would be a hit in your friend group, first you need to pitch the idea to everyone! Reach out to friends individually to see if they're interested and see who would be willing to host. Talking to friends individually will be a little lower-pressure than messaging in a group text. After you know who all is game, you need to decide when Friendsgiving is happening!
Choose a Convenient Date
One of the most important things about planning Friendsgiving is picking a date that works for everyone. If you're having a smaller get-together, this won't be too hard. But the more people that are coming, the more difficult it will be to find a day that everyone can work into their schedule.
When you're picking the right day, you also need to choose a good time. Friendsgiving should give your friends enough time to cook their sides in the morning if they want. It should start early enough that you all can spend a good amount of time together without going too late.
Make It a Potluck
One of the main perks of Friendsgiving is that you can enjoy a full Thanksgiving dinner without cooking everything yourself. Making Friendsgiving into a potluck lets everyone only make one dish and then enjoy a full dinner.
If you're having a smaller party, keep to the basics: turkey, stuffing, mashed potatoes. The more people you have, the more you can branch out from the classic Thanksgiving food. And no matter how many people you're having over, you should make some appetizers or at least put some snacks out. If dinner gets delayed and guests start getting antsy, they'll have something to munch on.
Something to keep in mind is that the host should be the one to roast the turkey. It would be a huge pain to ask someone to roast the 20-plus-pound turkey and then haul it to a new place. And make sure you don't forget the pumpkin pie!
Planning a Friendsgiving is a really fun way to celebrate your close friends and show them that you're thankful to have them in your life.