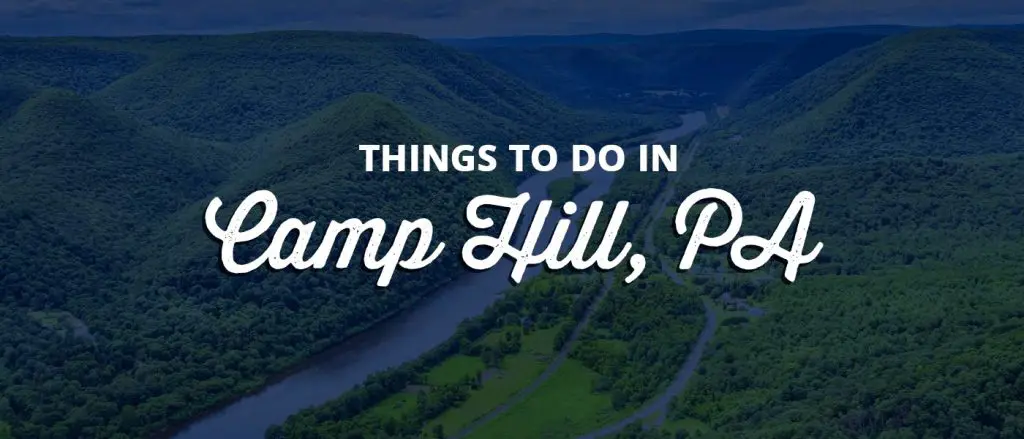 Camp Hill is a beautiful area in Pennsylvania's Cumberland County. With proximity to Harrisburg, Gettysburg, Mechanicsburg, Hershey and Carlisle, it's an excellent place to call home. Camp Hill offers a wide variety of fun experiences such as shopping, dining, enjoying the arts and experiencing the outdoors.
Enjoy dinner overlooking the Susquehanna River or grab lunch at a local brewery. Drive to nearby towns to visit amusement parks, go-kart tracks and ski slopes. In Camp Hill, you can treat yourself to a relaxing day at the spa or plan a fun shopping trip with friends. Soak in some peace and serenity on a quiet walking trail or float down the Conodgoguinet Creek. No matter how you spend your free time in Camp Hill, it is an excellent place to call home.
Best Things to Do in Camp Hill, Pennsylvania
Camp Hill, Pennsylvania, is full of fun activities. Whether you're looking to enjoy a relaxing weekend or a fun night out, you are sure to have an amazing time in this beautiful, bustling town. If you are wondering what to do in Camp Hill, Pennsylvania, consider trying the following activities and attractions:
1. Shop and Dine
Visit the Capital City Mall to browse various stores, including American Eagle, Forever 21, Foot Locker, Express, Dick's Sporting Goods, H&M and more. Take a break from your shopping excursion to enjoy a soft pretzel from Auntie Anne's or a delicious cinnamon roll from Cinnabon. You can also grab lunch or dinner from any of the mall's following restaurants:
Dave & Buster's
Primanti Bros
Outback Steakhouse
Panda
Saladworks
Sbarro
Subway
Sushi Express
Shawarma House & Grill
Teriyaki Express
Blaze Pizza
Charleys Philly Steaks
Additionally, you can visit plenty of Camp Hill Shopping Center stores. Grab a new book at Barnes & Noble or shop for new apartment decor at Pier 1 Imports. The shopping center also features stores such as Five Below, Staples, Giant, AT&T and Irving's Shoe Fly.
Camp Hill is also home to some unique shops. Christmas Tree Hill offers seasonal accessories, home decor items, collectibles, clothing, handbags, jewelry and unique gifts. You can also find seasonal decor items and unique gifts at Hoover Country House. Browse a wide variety of pottery, candles and fashion, as well as ready-to-make sauces, soups and jams.
Visit Blooms by Vickrey to browse gorgeous flower arrangements and house plants. Find some beautiful home decor or scented candles to add to your home, or look for flower arrangements to celebrate special occasions.
Camp Hill has some excellent restaurants to visit, and nearby Wormleysburg features restaurants with magnificent views of the Susquehanna. Enjoy a meal in Camp Hill or travel a short distance to enjoy a riverside dining experience. If you are looking for a fun night out with friends or a great place for a date night, consider the following nearby restaurants:
Bonefish Grill
Cork & Fork Osteria
Dolce Vita Italian Restaurant
The Watershed Pub
Theo's Bar and Grille
Flinchy's Restaurant
Duke's Riverside Bar and Grille
2. Indulge in Some Sweet Treats
Treat yourself to some delectable chocolates at Cocoa Creek Chocolates. Choose from a wide variety of truffle collections, chocolate bars and caramels. Taste chocolate from around the world and experience distinctive flavors. Visit The Pennsylvania Bakery to indulge in various sweet treats such as unique cupcakes, delicious cakes, breakfast pastries and seasonal sweets.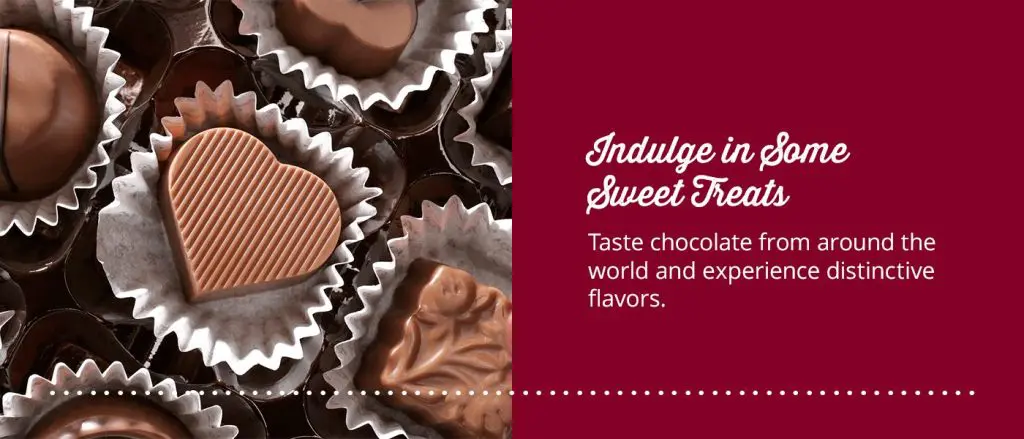 3. Enjoy Coffee and Art at Cornerstone Coffeehouse
Whether you prefer coffee, tea or smoothies, Cornerstone Coffeehouse offers a unique coffeehouse experience. Enjoy your favorite beverage along with delicious food. Cornerstone's menu includes baked goods, desserts, salads, sandwiches and unique breakfast items. You can enjoy a delicious slice of avocado toast or an acai bowl while admiring artwork by local artists.
Cornerstone Coffeehouse also offers fun cooking classes. Choose from a wide variety of unique dishes to cook under an experienced chef's guidance. You can join a public cooking class, schedule private lessons with a chef and even rent the space for group events. Whether you want to impress a date with your cooking skills or start a new hobby, Cornerstone Coffeehouse is a great place to learn a new cooking skill.
4. Visit a Brewing Company
Camp Hill is home to excellent brewing companies. Ever Grain Brewing Company offers unique craft beers and delicious food made with ingredients grown on Ever Grain farms. Visit the taproom to try some refreshing beer and enjoy a meal with friends, or visit the taproom on Sundays to enjoy yoga followed by brunch. You can also enjoy beer or cocktails in the outdoor beer garden for a relaxing experience.
Highway Manor Brewing Company specializes in farmhouse-style ales and barrel-aged sours. They also offer unique ciders and kombucha. At Highway Manor Brewing Company, you can enjoy food items such as unique smoked meats, sides and appetizers made from scratch.
Grateful Goat Brewing & Provisions features tavern-style dining, an on-site brewery, an in-house chef and a casual dining room. Enjoy unique craft beers or handcrafted cocktails along with a delightful meal. Camp Hill also features the following additional brewing companies:
Appalachian Brewing Company
Mellow Mink Brewing
High Road Brewing Company
Brewhouse Grille
5. Enjoy Live Music
With just a short drive to nearby Harrisburg, you can attend live concerts and exciting events. XL Live is an event center and live music venue featuring premier lighting and sound, a full bar with specialty drinks, an outdoor bar, a patio with fire pits and loft viewing areas. At XL Live, you can see music artists of various genres and book private events.
The Harrisburg Midtown Arts Center hosts a wide variety of live entertainment shows, including concerts, comedy shows, circus performances and Drag Bingo Brunch events. Attend a live show or visit the venue's on-site restaurant to enjoy some authentic soul cuisine.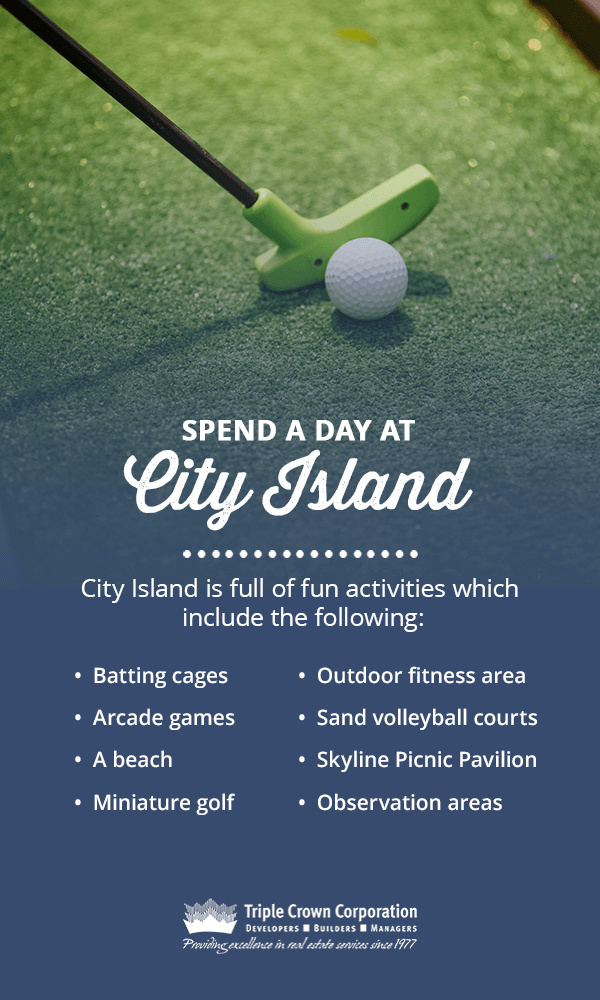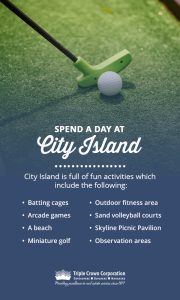 6. Spend a Day at City Island
A short drive to Harrisburg will also bring you to City Island, a 63-acre recreational area on the Susquehanna River. At City Island, you can watch an exciting Senators baseball game at the FNB field. You can also ride around the island on a horse-drawn carriage or a steam train.
If you enjoy being on the water, you can experience the Susquehanna River on the Pride of the Susquehanna Riverboat. City Island is full of fun activities which include the following:
Batting cages
Arcade games
A beach
Miniature golf
Outdoor fitness area
Sand volleyball courts
Skyline Picnic Pavilion
Observation areas
7. Get Lost in an Escape Room
Grab a group of friends and solve riddles and puzzles in a live-action game. Use clues to escape a themed room before the time runs out. Camp Hill's Do You Even Escape? features the following themed escape rooms:
Twisted Tavern
Sunken Dreams, a Titanic Journey
Diamond Heist
8. Stroll Through a Peaceful Park or Garden
Whether you take a relaxing stroll after work or enjoy a weekend picnic, Camp Hill offers peaceful parks and gardens for you to experience the outdoors. Downtown Camp Hill is home to Willow Park, which is a beautiful area featuring picnic tables, benches, a nature preserve, stream access, pavilions, gardens and a trail.
You can hike or bike the Goddard Trail that connects Willow Park to other parks such as Spring Lake Park, Siebert Park and Fiala Field. Siebert Park features an access point to the Conodoguinet Creek with parking so boaters can easily access the creek. It also includes the following features and activities:
Pavilions
Biking
Hiking
Boating
Fishing
Arboretum
Athletic field and sports courts
Playground
Swimming pool
Running track
9. Float on the Conodoguinet
Since Camp Hill's parks feature access points to the Conodoguinet Creek, it's easy to park and explore the creek. Embark on an adventure in your kayak, canoe or inner tube, and paddle your way down the creek.
Enjoy the peaceful sounds of nature and beautiful views as you make your way through small towns, villages and agricultural areas. You might even spot some birds, turtles and other wildlife during your float. The Conodoguinet Creek is about 90 miles long, so your adventure can be as short or as long as you wish.
10. Relax in a Spa
Engage in some self-care at a relaxing spa. You can experience a unique spa experience at the Dissolve Float Spa. At the float spa, you can relax in a sensory-reduced environment as you float in a float pod with no external distractions or stimuli. This spa treatment helps your brain release endorphins and dopamine to make you feel happy and relaxed, and it relieves stress and muscle pain.
If you are looking for massage therapy in Camp Hill, you can visit Elements Massage. Elements Massage offers the following types of massage and additional treatments:
Swedish massage
Deep tissue massage
Trigger point massage
Sports massage
Prenatal massage
Couples massage
Stretch massage
Himalayan salt stone massage
Aromatherapy
Herbal ritual
Cupping therapy
Reflexology
11. Enjoy a Live Theater Production
Enjoy an entertaining play at the Oyster Mill Playhouse. The Oyster Mill Playhouse is a nonprofit community theater that features new productions throughout the year. You can enjoy a live production during the spring, summer or fall seasons or volunteer to be a part of the Oyster Mill Family. You can help at the box office, work backstage or even audition to be in a play.
12. Visit the Coliseum Megaplex
The Coliseum is an entertainment megaplex where you can eat, drink and have fun. Have a beer and some wings at the sports bar, or grab a meal at the Arena Grill. The 10,000-square-foot arcade offers over 100 classic and new arcade games you can enjoy before shooting some pool at the billiards tables or hitting the bowling alley.
Whether you want to catch a sports game around the bar with friends after work or challenge friends and family to a game of bowling, the Coliseum is full of fun activities.
13. Ride Go-Karts
If you enjoy speed and exhilarating experiences, Camp Hill offers a couple of different go-kart track locations. Autobahn Indoor Speedway & Events offers European-style, high-speed go-kart racing with go-karts that reach up to 50 miles per hour. After racing around the track, you can try your hand at axe throwing and enjoy a drink at the bar. Located in Lemoyne, Autobahn Indoor Speedway is only a short drive from Camp Hill.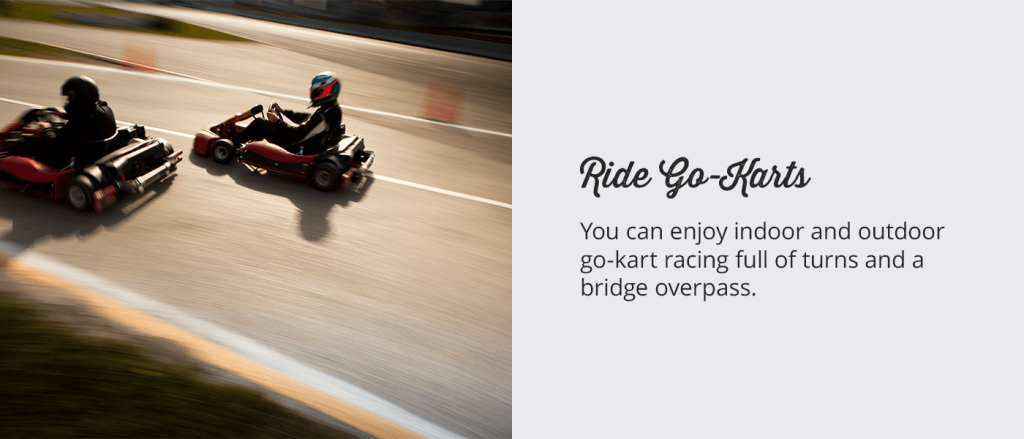 The Carlisle Sports Emporium is also near Camp Hill and offers an exciting go-kart experience. You can enjoy indoor and outdoor go-kart racing full of turns and a bridge overpass. In addition to racing, you can enjoy a wide variety of arcade games and fun activities. Challenge friends and family to a game of laser tag or miniature golf. You can also engage in Hologate virtual reality games and swing some bats at the batting cages.
14. Paint Pottery
You can get in touch with your creative side in Camp Hill at Color Me Mine. Color Me Mine is a pottery studio where you can create your own ceramic masterpieces. Choose a ceramic piece and any colors you wish to create a piece to display in your home or gift to a loved one. The studio offers online technique pages and projects you can use for inspiration, and they have a wide variety of ceramic pieces to choose from.
Color Me Mine also offers classes and workshops for children and adults. Learn a new skill and paint a unique piece of art to call your own. At Color Me Mine, you can express your artistic talents and enjoy a night out with friends and family.
15. Catch a Movie
Streaming services are convenient, but nothing beats seeing a new movie on the big screen. AMC Classic Camp Hill 12 features the newest films and comfortable seating for an excellent movie theater experience. Enjoy fresh popcorn, candy and soda while you watch your favorite stars.
16. Visit Hersheypark
Drive to nearby Hershey, Pennsylvania to visit Hersheypark. At Hersheypark, you can ride thrilling rollercoasters, enjoy waterpark rides and learn how America's famous chocolate is made. Hershey Stadium and the Giant Center host music artists and other live shows, and Hershey Gardens features stunning flowers and a butterfly house.
17. Hit the Slopes
Camp Hill is also a short distance from Roundtop Mountain Resort. In the winter, Roundtop offers snowboard and ski rentals as well as lessons and snow tubing. In warmer seasons, Roundtop offers several paintball fields and summer camp options.
18. Take a Yoga Class
Stretch, reduce stress and improve your health. Yoga is a great way to exercise and unwind from a stressful day or week. The Just Plain Yoga studio in Lemoyne offers a variety of yoga and meditation classes. You can take classes in-person or online, and you can also attend special events hosted by the studio.
Make Camp Hill Your Home With Triple Crown Corporation
With beautiful views and plenty of fun things to do, Camp Hill is an excellent place to call home. Triple Crown Corporation offers beautiful and comfortable Camp Hill apartments. Choose from two excellent rental communities in Camp Hill, including Brooks Edge Apartments and Stone Gate Village Apartments.
When you live in a Triple Crown Corporation rental community, you can enjoy convenient amenities, responsive assistance and exciting nearby attractions. Contact us to learn more about our Camp Hill communities and how we can help you make Camp Hill your home.