When you're hunting for a new place to live, you're bound to come across a variety of apartment types. Many of the names might be confusing at first, so here's the low-down on some of the most common varieties on the market.
Studio Apartments
The quintessential studio apartment is one with wide ceilings and an unstructured layout. Typically, studio apartments cropped up in older buildings that were once used for industrial purposes. Consequently, a vacant bakery or manufacturing plant would be turned into a series of studio apartments.
One of the benefits of studio apartments is their open-concept design that allows you to be creative. However, be aware that high ceilings mean you're heating and cooling areas you might not use. Plus, studio apartments don't come in fixed sizes — they run the gamut, so be sure to ask about square footage.
Other names for studio apartments include Efficiencies and Alcove Apartments.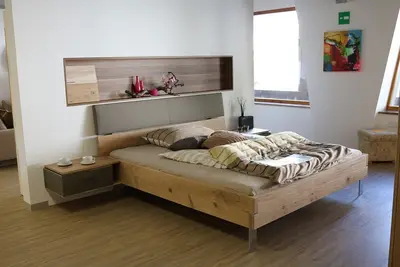 One-Bedroom Apartment
The one-bedroom apartment is suitable for a single person or a couple just starting out. Typically, it includes a living area, kitchen, bedroom with closet and bathroom. Depending on the size of the one-bedroom apartment, as well as where it's situated, it may be quite roomy or incredibly cozy. In some locations, the bathroom may only be a shower stall to maximize space.
The chief advantages of a one-bedroom apartment is clear: You can separate your living space from your sleeping space. This is a huge boon, especially for those who value privacy.
One-bedroom apartments may be referred to as Convertible Apartments if the bedroom can be made into two bedrooms with a removable dividing wall.
Multi-Bedroom Apartment
Beyond one-bedroom apartments, there are two-, three- and four-bedroom apartments. Obviously, your needs will guide you to the correct one. The nicest part of having many bedrooms is that you can use an extra one for an office, a playroom, a den, a craft room or even a same-level laundry.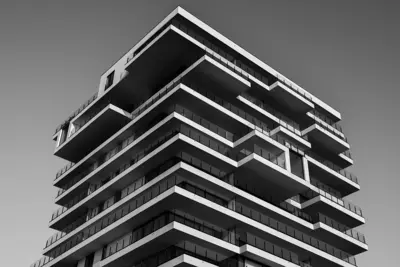 Specialty Apartments
Special types of apartments, no matter how many rooms they have, include penthouse and garden apartments. Penthouse apartments are traditionally located on the top floor of the building with access to the roof. However, many apartment buildings call several upper-floor apartments "penthouses."
Garden apartments are the exact opposite of penthouse apartments, as they're on the ground floor and usually lead to a landscaped property or garden area that may or may not be private.
If this is the first time you've had to search for apartments to rent, be sure to spend time in each type of apartment to see which suits you best. You may just find that you prefer one kind over another, which will help you narrow your selection.