What happens after you've found your dream rental and signed the lease? How can you start preparing for apartment living and your big move?
The answer is simple: small steps. Pay attention to the following tips to better prepare for moving out for the first time into your first apartment.
You've Found Your Dream Rental — Now What?
First of all, congratulations! Finding the new place you'll call home is a cause for celebration.
If you haven't already, take measurements and photos of each room. This will help you start thinking about what furniture you'll need and the placement of your belongings.
Put down your deposit and fill out an official application. Be sure to come prepared with all requested documentation, which may include:
Paystubs.
Identification cards.
Reference information (give your references a call so they're aware they'll be contacted).
Any other paperwork required by your landlord.
Also read through your rental agreement carefully. This is a legally binding document, so if you have questions, ask.
Then, pick the date that works best with your schedule for your big move!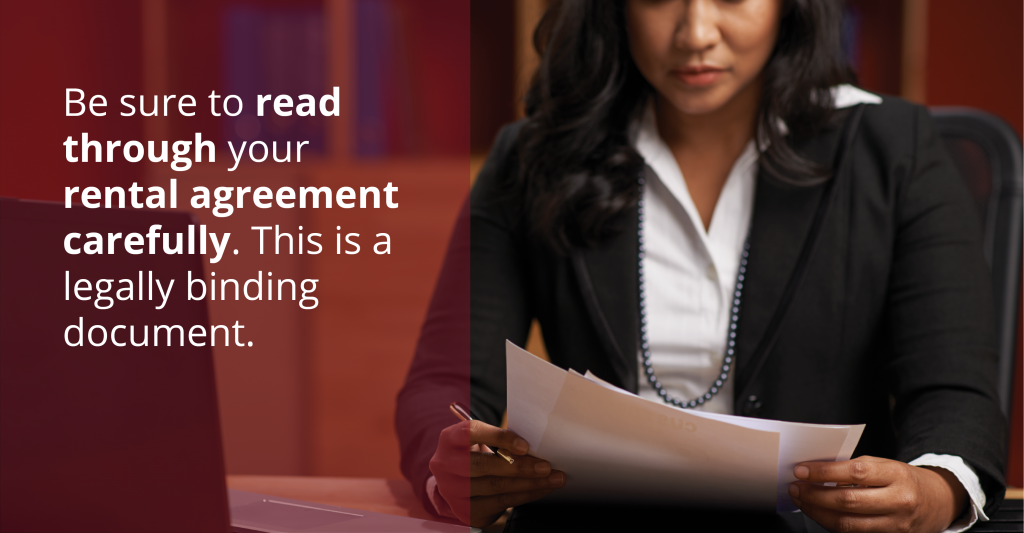 Moving Into Your First Apartment
To prepare for your move, focus on getting organized and come up with a plan. Check out Chapter 1 for more specific information on this part of the process.
Start packing early and remember to organize boxes by room. The more time you put into packing, the less time you'll have to spend unpacking.
Find a group of friends who are willing to help. Promise them pizza or a meal of their choosing — make it a fun opportunity to get together. If you're going solo, start a search for reputable movers that service your area. If you're renting a truck, make a reservation for it as soon as you have a confirmed date.
While preparing, set up any furniture deliveries you'll need to make your space livable. If there are any special considerations — multiple stairways, small hallways and so on — let the delivery team know so they can come prepared.
When moving day comes, do a walk-through before moving any belongings in. Take pictures to protect yourself and bring up any issues or repair requests with the landlord.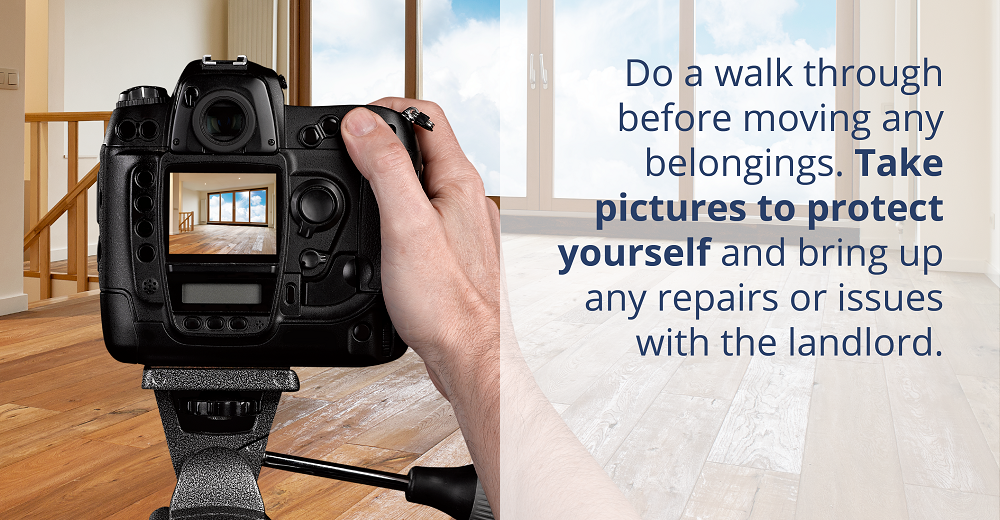 Most importantly, take your time! Moving doesn't have to be a sprint. If you can take your time, the process is more likely to be enjoyable.
Settling Into Your New Apartment
Moving day is over, but you still have some work to do. Where do you start? How do you settle in?
First, remember to give yourself a break. Expecting perfection from the start sets you up for disappointment and failure. Make a goal to unpack two boxes — or another number that's comfortable for you— per day, and go from there. You'll get through it!
Next, get out and about. Explore your new surroundings and the things you saw that made you want to move to the area. Check out local attractions and try new restaurants. It will feel like home in no time.
Get to know your neighbors, too. Spend some time outside, say "hi" and wave. Knowing a few friendly faces will help you get comfortable.