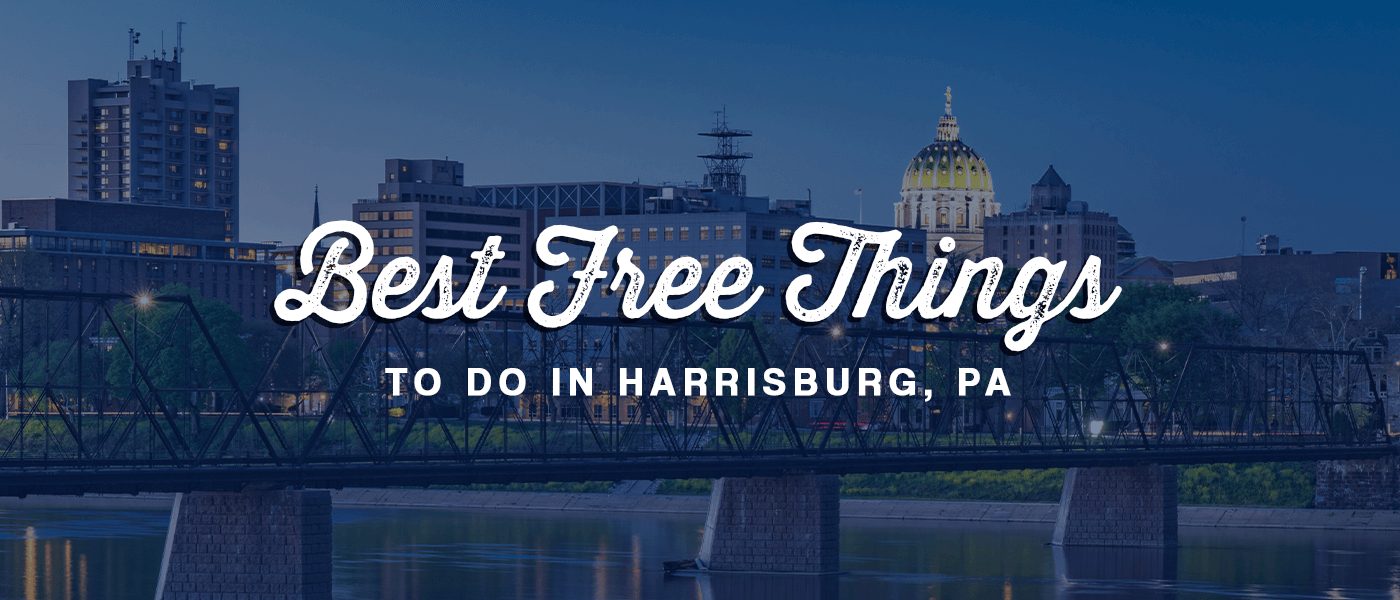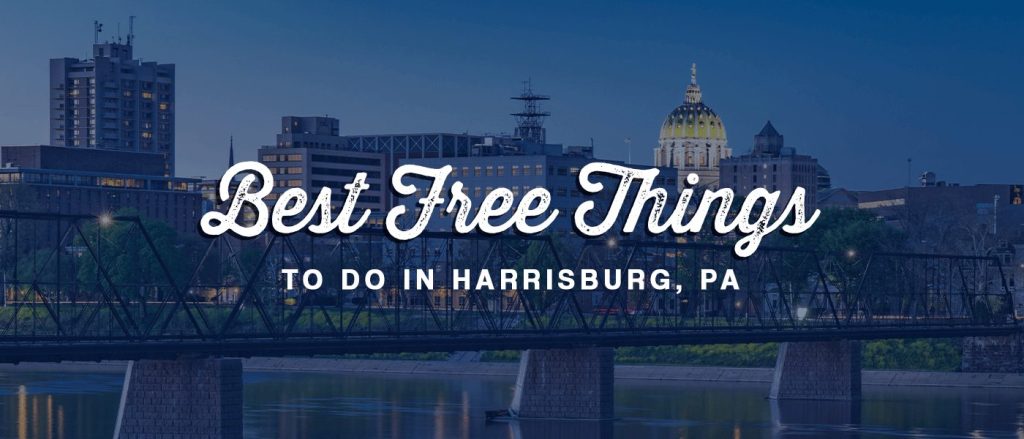 Harrisburg, the state capital of Pennsylvania, is among the top 100 best places to live in the United States. The city is filled with activities that blend history, culture and natural beauty — and the best part is many of them are free. There are activities for everyone, from people looking to enjoy the calm of nature to those interested in touring breweries and wineries.
Below, we've categorized some of the best free things you can do near you in Harrisburg, whether you live here or are planning a fun weekend or vacation.
1. Take Free Guided or Self-Guided Tours of Iconic Attractions
Harrisburg has some prominent and recognizable landmarks you should explore when you're in town. These iconic attractions define Harrisburg's historical, cultural and architectural identity. The best part is that you can explore most of these attractions for free and get a chance to foster a deep connection with the beautiful city.
Here are some free activities near and in Harrisburg:
The Pennsylvania State Capitol Building: This historic building houses all three branches of the government for the state of Pennsylvania. It features a stunning interior with paintings, statues and opulent decor and an exterior that boasts meticulous artistic and architectural designs. You can book a free 30-minute guided tour with an expert guide any day of the week.
Hershey Chocolate Factory: Near Harrisburg is Hershey's Chocolate World. Take a free tour of the dreamy chocolate factory and be delighted by the journey of creating Hershey's chocolate. Enjoy the look, smell, feel and taste of chocolate when you get sweet product samples at the end of your tour.
Fort Hunter Mansion and Park: Explore Pennsylvania's rich history as you walk through the Victorian mansion, well-manicured laws and remnants from the Pennsylvania Canal Trail. The property sits on an expansive 40-acre park with numerous walking, biking and hiking trails that lead to the top of a hill with stunning views of downtown Harrisburg.
2. Connect With Nature as You Explore State Parks
The outdoor scenery of Harrisburg is nothing short of spectacular. The city offers numerous green spaces and parks where residents and visitors can enjoy nature as they relax or engage in free recreational activities. Some notable parks you can explore include:
Boyd Big Tree Preserve Conservation Area: This nature area is located north of downtown Harrisburg. This park is home to a variety of huge trees in the Blue Mountain area, wildflowers, numerous deep forest birds and many varieties of butterflies. You can hike up the trail and set up a picnic, all for free.
Riverfront Park: Enjoy biking, jogging, strolling and hiking along the shores of the Susquehanna River at Riverfront Park at no cost. You can also host picnics or small events at this park.
Wildwood Park: This park is located just outside of Harrisburg, and you can make your way there to enjoy bird and flower watching. Learn more about the plants and animals in the area at the adjacent Olewine Nature Center and browse souvenirs from Wildwood Park Nature Shop on your way out.
3. Engage With Pennsylvania's History and Culture
Want to learn more about Harrisburg, Pennsylvania, and America? Take advantage of the free tours at:
State Library of Pennsylvania: Tour one of the largest libraries in the Commonwealth of Pennsylvania for a hands-on genealogical experience. Get a free public tour and learn about the library's heritage, then go on to explore the vast collection of valuable manuscripts, rare collections and historical documents.
The Galleries at the Millworks: This is a restaurant, brewery and artists' studio in midtown Harrisburg. Wine and dine as you enjoy watching artists create or walk through the tens of studios admiring various types of art pieces.
The Broad Street Market: Built in 1860, it's considered the oldest continuously operated market house in the U.S. The market spans three blocks in midtown Harrisburg, and you can find locally-grown and organic produce, interact with the community and sample a bit of the city's culture.
You can also learn about Harrisburg by taking free guided art walks to admire the beauty of the city's murals and sculptures. An iconic sculpture you can't miss is the city's Lady of Liberty, which stands in the Susquehanna River. It was put up as part of a prank in 1986 but became a community favorite.
4. Attend Free Events, Concerts and Festivals
The City of Harrisburg organizes a few free events that cater to diverse interests and age groups throughout the year to bring people together. Some of the ones you can't afford to miss include:
Artsfest: This is an event that has been happening for over 50 years and is held for three days in May every year at Riverfront Park. Enjoy live entertainment and street food and explore hand-crafted works, including painting, glass, jewelry and photography.
Kipona Festival: This festival is another three-day event that's been happening in Harrisburg for over a century now. The Kipona Festival is held on Labor Day weekend to celebrate the Susquehanna River. The event has two live music event stages, carnival rides, firework displays, craft exhibits and food vendors.
Often, you can also catch street festivals with live music, street food and craft vendors along the Riverfront and in parks during the weekend.
Find Your Home in Harrisburg With Triple Crown Corporations
If you're interested in moving to Harrisburg, you can enjoy more than free and cheap activities — this city as so much to offer! Triple Crown Corporation can help you find the right rental community with outstanding living spaces at the best possible value. With our help, you can locate the perfect apartment or townhouse for you, and our application process is simple, convenient and easy.
Whether you're new to the area or have lived here for years, we're here to help you find your home in Harrisburg. Reach out to us if you want to learn more about renting in Harrisburg or to get more information about the properties we have available.