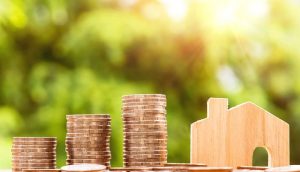 If you're trying to decide between renting and purchasing a home, you might be interested in learning more about the advantages of renting vs. buying. While homeownership is widely viewed as a significant step in achieving the American dream, renting a home provides some meaningful benefits you shouldn't overlook. Here is a look at some of the leading reasons you may want to rent a home instead of buying a residence.
No Replacement, Maintenance or Repair Bills
When you own your own residence, you're responsible for paying the expenses that are necessary to maintain and/or repair your home. When you rent, your landlord is typically required to cover these expenses with very few exceptions. If a fixed appliance breaks or a window starts leaking, a renter can call their landlord for assistance without having to worry about pulling out their checkbook or visiting the nearest ATM to cover the replacement or repair costs.
Access to Amenities
One of the most significant advantages renting provides is free access to amenities you might not be able to enjoy if you owned your own home. Many rental communities have amenities, such as a fitness center or a swimming pool, that would cost thousands of dollars to install at a home you owned. Even if you didn't want to install a gym in a residence you own, you'd still likely have to pay a gym membership fee. This is something you wouldn't have to do with free access to a fitness center at a rental community.
No Real Estate Taxes
Homeowners have to pay real estate taxes on their private residences. As a renter, you won't have to worry about paying real estate taxes on your home because these taxes will be your landlord's exclusive responsibility.
Lower Upfront Costs
When you purchase a home, you normally have to come up with a down payment that's typically the equivalent of a certain percentage of the value of your house. When you rent a home, you don't have to provide a down payment, although you ordinarily do have to pay a security deposit that equals one month's rent. However, depending on the rent amount, you may end up paying significantly less up front when you rent a home instead of buying one.
Since you don't have to perform maintenance on your rental home, you can save even more on your upfront costs because you won't have to pay for equipment or tools to repair your rented home like you would if you bought a residence.
If you want to learn more about the advantages of renting vs. buying, contact Triple Crown Corporation today.